Visit » 2012 Events » MIA: ENDLESS PLAIN
Events
ENDLESS PLAIN
Luis Arnías – Nestor Armando Gil – Jonathan Johnson – Michael Kugler – Ann Deborah Levy – Henning Frederik Malz – Dawn Nye – Aaron Oldenburg – Kelly Oliver – Laura Paul – Katrazyna Randall – Keary Rosen – Steven H Silberg – Mark Strandquist – Daniel Terna – Paul Turano – Michael Woody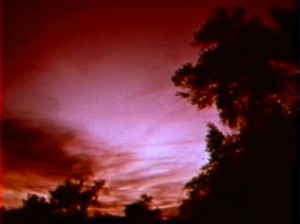 MIA's August screening, ENDLESS PLAIN, is a collection of works exploring the varied aspects of the American experience, from meditations on water and place, corporate imperialism, migration and rural poverty, to experimental documentaries dealing with the urban poor, biker culture, the Jonestown massacre and the 2008 financial crisis. ENDLESS PLAIN opens windows onto the personal, political and timeless, each a glimpse of one of the concurrent realities in our contemporary world. The screening features the work of 17 artists from the United States, Latin America and Europe, culled from submissions received in response to MIA's open call.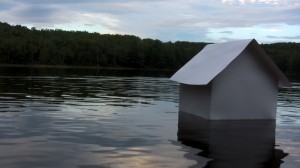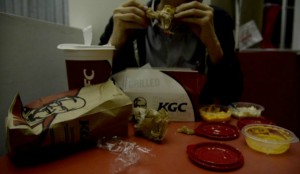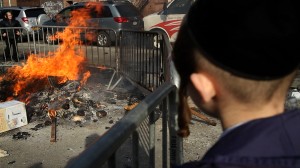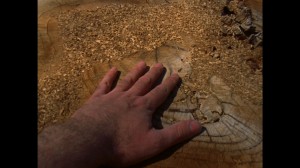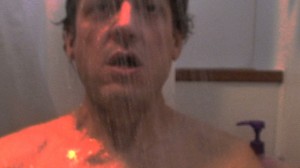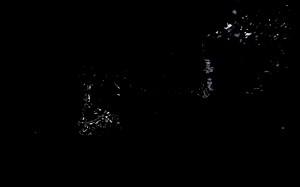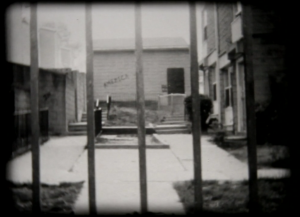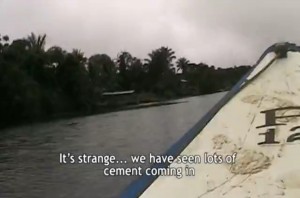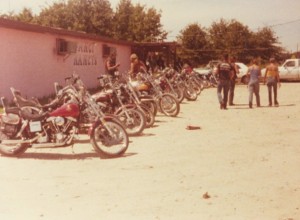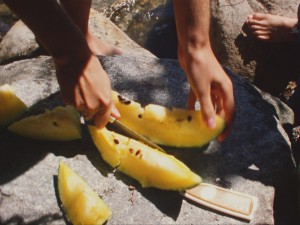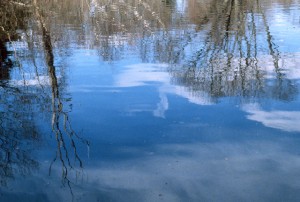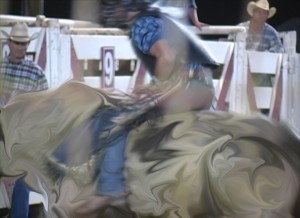 This Must Be The Place (2011) by Luis Arnías, depicts two summertime beach scenes, one far away and one close, both in geography and emotion. A man rows in a bathtub in Nestor Armando Gil's Siempre Solos/Never Alone (2011). Jonathan Johnson's,Explosions Bring Us Closer Together (2010) is a darkly humorous montage of found footage reflecting on the interconnectivity made possible through technology. The West Coast premiere of WATERCOLORS (2007) by Ann Deborah Levy, is a meditation on the ripples and reflections on the surface of a pond through the passing seasons.

Made entirely from animated film distribution company logos which feature space imagery, John's Desire (2011) is a sublime reflection on the abyss beyond the screen from Henning Frederik Malz. Dawn Nye & Katrazyna Randall collaborate on a true story told from memory, American Love Story: A Landscape in Sequence (2011). Aaron Oldenburg's, Pieces of Jonestown (2010) is a short experimental documentary set at the site of the Jonestown massacre, overlaid with two local men recollecting what little they knew at the time. Second Firing (2010) by collaborative team Kelly Oliver & Keary Rosen, sets manipulated images of Americana under an evolving play on language performed by Rosen. A young man eats a meal in Laura Paul's Thursday Night at the KFC on Western (2012). 

Steven H. Silberg utilizes reductive software which eliminates, frame by frame, all but the moving (new) pixels leaving behind an elegantly subtle meditation in Cape Neddick, Maine – August 2007 (2007). Mark Strandquist is premiering his newest experimental documentary, 10 blocks (2012) which gives voice to the inhabitants of several low-income housing communities located within 10 blocks of the US Capitol building in Washington D.C. Daniel Terna & Michael Kugler focus on South Willimsburg, Brooklyn, where Latino and Jewish communities converge in Before After (2011). In Not Clear Cut (2012) premiering at MIA, the aftermath of the 2008 financial crisis caused Paul Turano's parents to make the difficult decision to harvest 40 acres of hardwood on the family's land. Michael Woody's Arlington (2011), relates stories from 1978-79 in the biker community in Arlington, TX.




Time:
Friday, August 24, 2012
7:00 pm - 9:00 pm
Location:
Armory Center for the Arts, Community Room
145 N. Raymond Ave., Pasadena, CA 91103