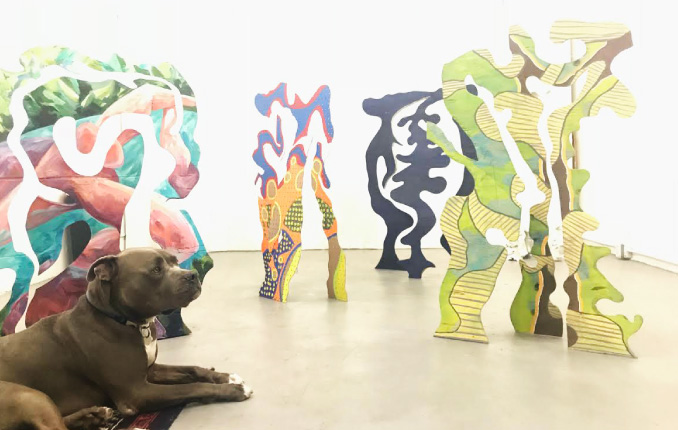 The Armory's renowned Teaching Artist Fellowship program has trained the next generation of teaching artists and museum educators for over 25 years. Armory Fellows undergo nine months of rigorous, hands-on pedagogical training in exhibition touring techniques and art making experiences for K-12 students.

As 2018 Fellows cohort's training period draws to a close, we invite you to see an exhibition of work made by this extraordinary group of teaching artists:

Connections, Relationships, Applications
Work by the 2018 Armory Teaching Artist Fellows
Azusa Pacific University's Duke Gallery
701 E. Foothill Blvd. Azusa, CA 91702
June 4 through June 15 (M-F, 9:00 am - 5:00 pm)

Please join us for a reception with the artists on Wednesday, June 13, from 6:30 - 9:00 pm.

• Facebook Event

The 2018 Teaching Artist Fellows are Joseph Bruns, Gabriella Carboni, Jocelyn Casas, Austyn A. de Lugo, Mayra Flores, Jorge Mujica, and Corrie Siegel. This exhibition is organized by Armory Director of Education and artist Lorraine Cleary Dale.
Image courtesy Jorge Mujica