Strengthen your current skills, learn that new technique, or simply meet other adults who love art as much as you do. All skill levels are welcome. Small classes enrolling now in letterpress, ceramics, painting, drawing, graphic design, photography, embroidery, collage, book arts, and more. Nonprofit and donor-supported, Armory Center for the Arts is the Los Angeles region's leading independent institution for contemporary art exhibitions and community arts education. Tell a friend and sign up together. Our winter art classes start January 14.
Featured Adult Art Classes
---

---

---

---

---

---

---

---

---

---

---

---

---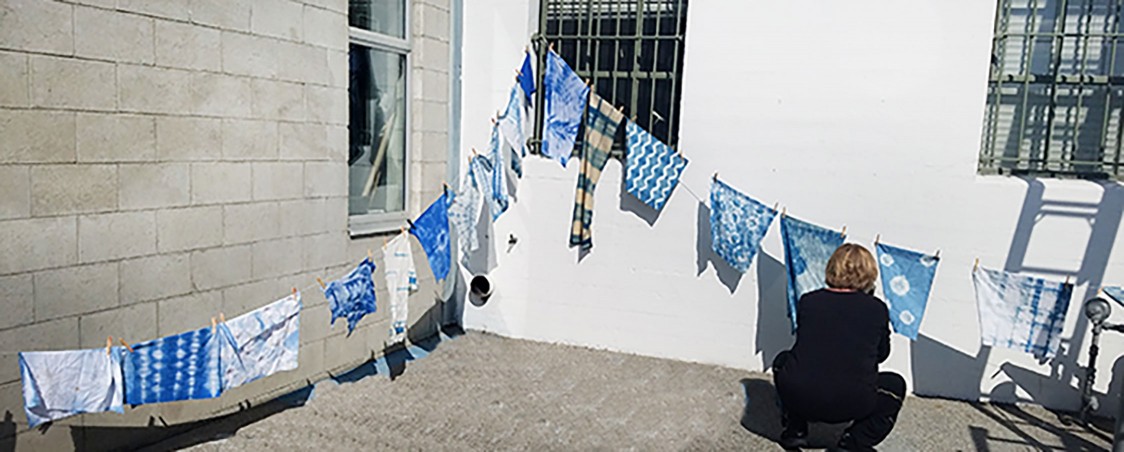 Experiment with dyeing techniques to create one-of-a-kind wearable and/or functional pieces. Learn shibori, a Japanese resist dye technique. Bind, stitch, fold, twist, or compress fabric and salvaged cloth to achieve different patterns and designs. Explore technical elements of working with natural dyes and the fixatives used to set them. Make your own natural dyes from kitchen compost and foraged plants.
Saturdays (6 Class Meetings)
January 19 - February 23
Note: This 4-hour class meets 6 times, January 19 through February 23.
$248, member $223 (plus $35 materials fee)