Join us for a performance by Tanya Aguiñiga, live on the Armory's Instagram on Wednesday, June 3 at 4:00 PM PDT.

A centerpiece of Aguiñiga's Borderlands Within/La Frontera Adentro exhibition at the Armory, Ejercicios en Entendimiento (Exercises in Understanding) will be activated through a weaving performance that the artist describes as "...an attempt to learn through my body. I am entering into spaces of strain and unnatural situations with craft-based materials to connect to and further process my border and immigrant experience. Using cotton dyed with the pulverized U.S./Mexico border, I am weaving a horizontal wall within the Armory's gallery. My body is the vessel (shuttle) for transporting border-stained fiber and weaving a solid surface between gallery hemispheres. My body carries, pushes, and pulls the weft (fiber) over and under the warp (rope dividing the gallery space).

This performance will stream live on Instagram for approximately 30 minutes. To watch, follow us @armoryarts and visit our page when the event starts. Instagram Live events are designed for mobile devices. To watch on a laptop or desktop, you'll need to install this free Chrome extension, first.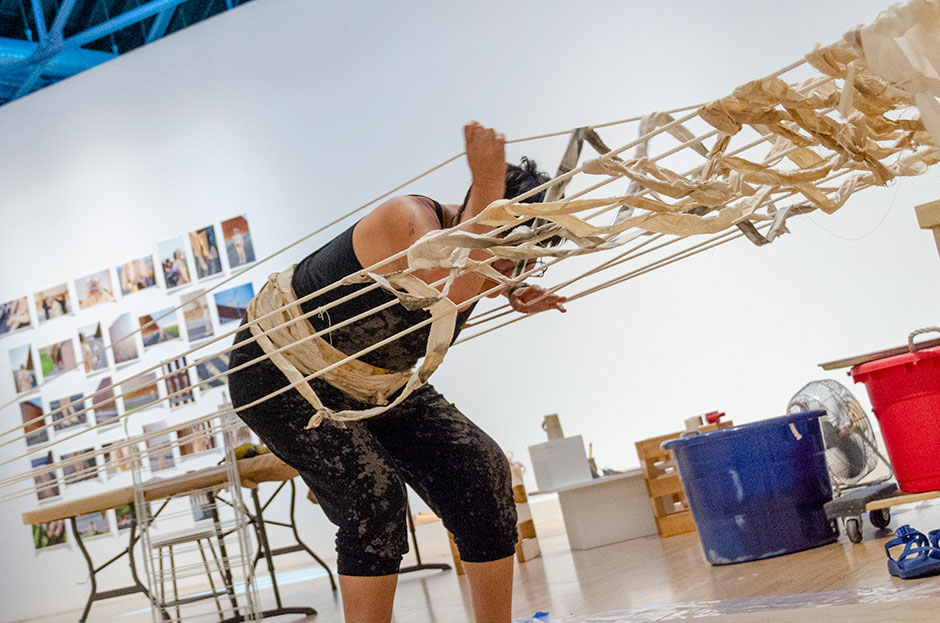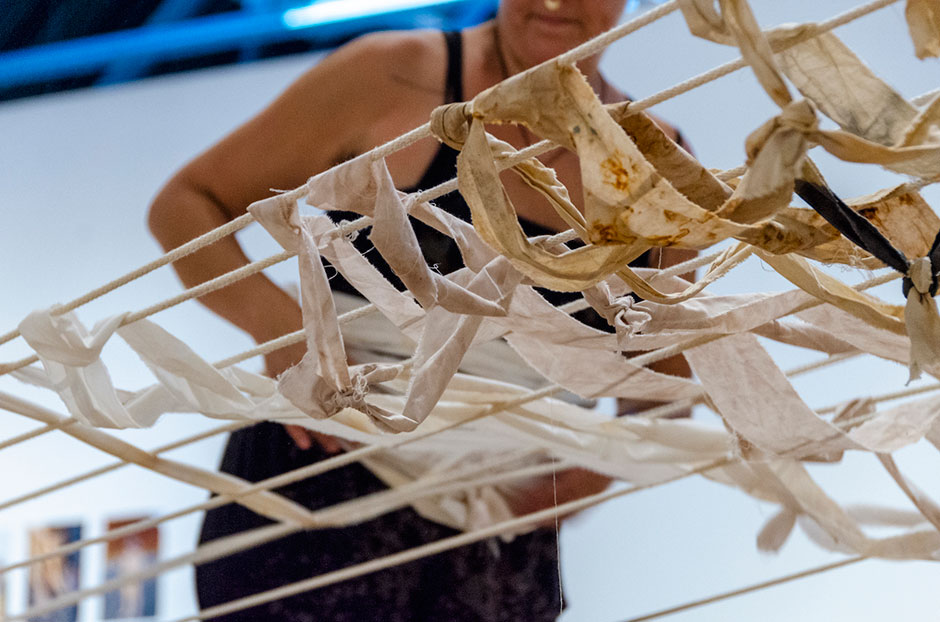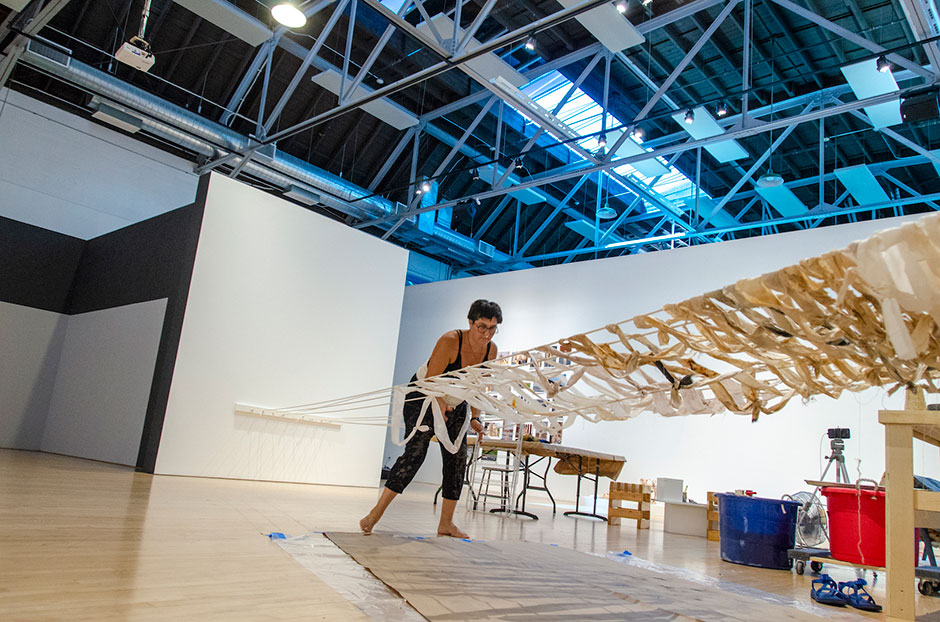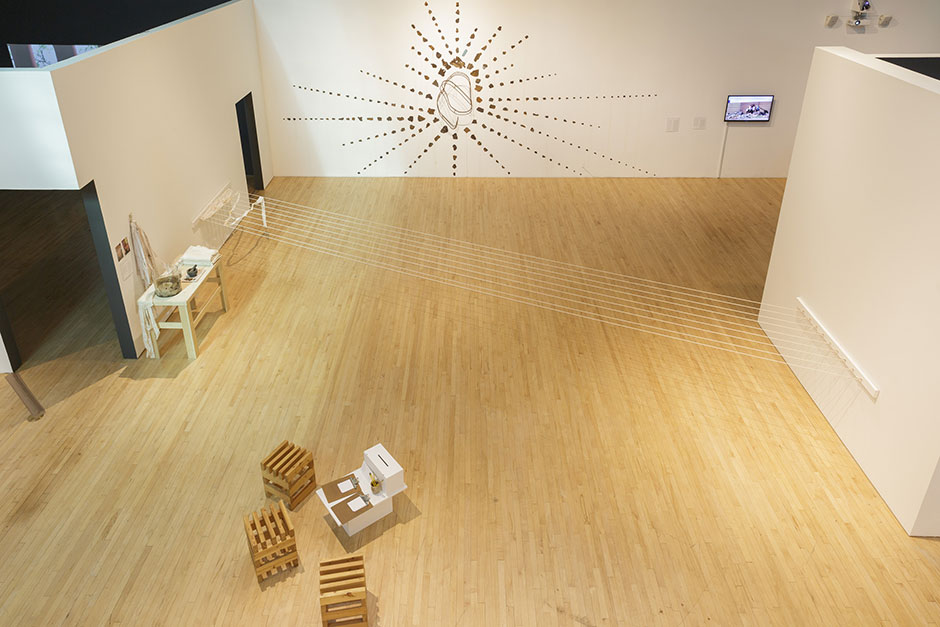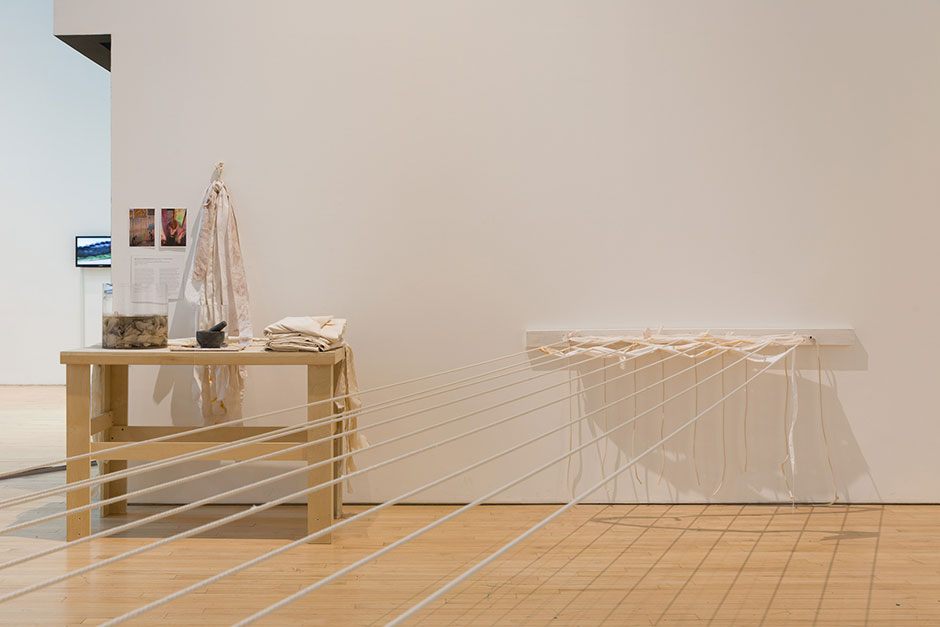 Images: The first activation of "Ejercicios en Entendimiento" took place at the Armory on Wednesday, May 20, 2020. Image documentation of that performance is by Kate Lain. Additional Installation photographs by Ian Byers-Gamber of Ejercicios en Entendimiento (Exercises in Understanding) as first installed.
Tanya Aguiñiga: Borderlands Within/La Frontera Adentro has been produced with generous support from the Pasadena Art Alliance.