---
All the world's a stage and we are all actors. Armory Teaching Artist and drama instructor Grace Lacques challenges you to invent a character based on this single word: HOPE. Your character will personify HOPE. Your character is HOPE. Once you create your character, take several selfies until you capture an image that truly personifies your character's spirit. Then, share it and tag it with #ArmoryArtsChallenge and #SummoningTheActorWithin, or email pics to news@armoryarts.org. We'll share some of our favorites.

Scroll down to download detailed instructions to guide you through this process actors use to invent and bring characters to life on stage. Want to participate in more "Summoning the Actor Within" challenges with Grace? Follow @amazingracie99 on Instagram or @grace.lacques on Facebook.
---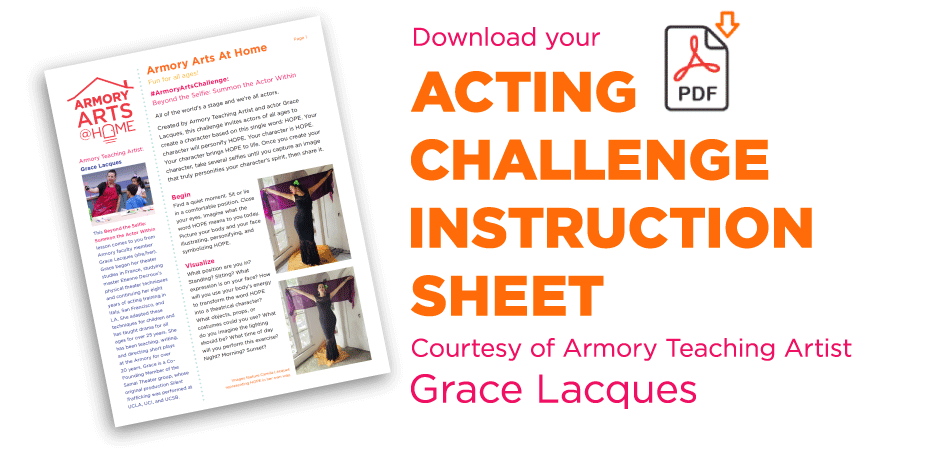 ---

We can still come together as a community to celebrate the power of art. If you are in a position to do so, please consider supporting the Armory today. We pledge to continue providing exceptional arts programming for all, while supporting our staff and teaching artists to our fullest ability in the weeks to come. Your tax deductible donation will help safeguard our mission through this crisis and beyond. Thank you.
---