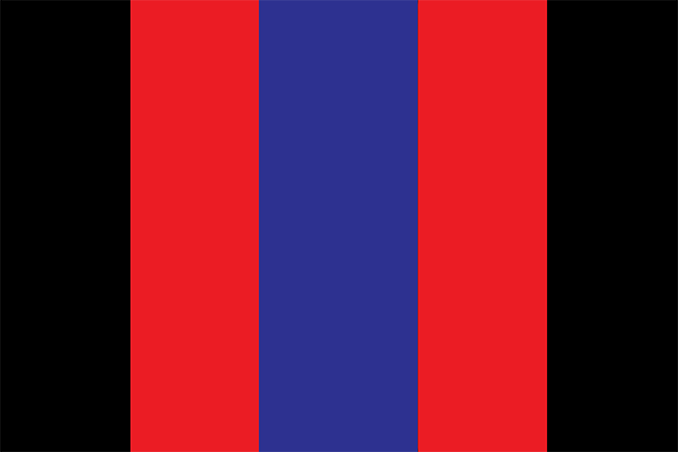 Throughout the month of February, and in honor of Black History Month, artist and designer Andre' Barnwell's African USA Flag project encourages Americans to genetically map their African heritage and reconnect with their ancestors' cultural roots.Barnwell's flag is currently flying above the Armory's main entrance on Raymond Avenue. A 24" x 36" acrylic painting version hangs in the Armory's main studio.

As Barnwell explained to Armory News, "This flag represents the unique experiences of the descendants of enslaved Africans, specifically in the United States of America." The flag has five vertical bands, with the center band slightly larger the other four equally-sized bands. The black bands represents African people and their indigenous land. The red bands represents the blood line and struggle shared by everyone on the planet. The blue represent the Atlantic Ocean, the barrier that separated African Americans from Africa.

Barnwell's African USA Flag is a call to action. The artist urges African Americans to "take a DNA test and research the results, wherever it takes them." He also encourages African Americans to learn an indigenous African language, plan a pilgrimage to the African continent, and encourage and financially support untold African American stories.