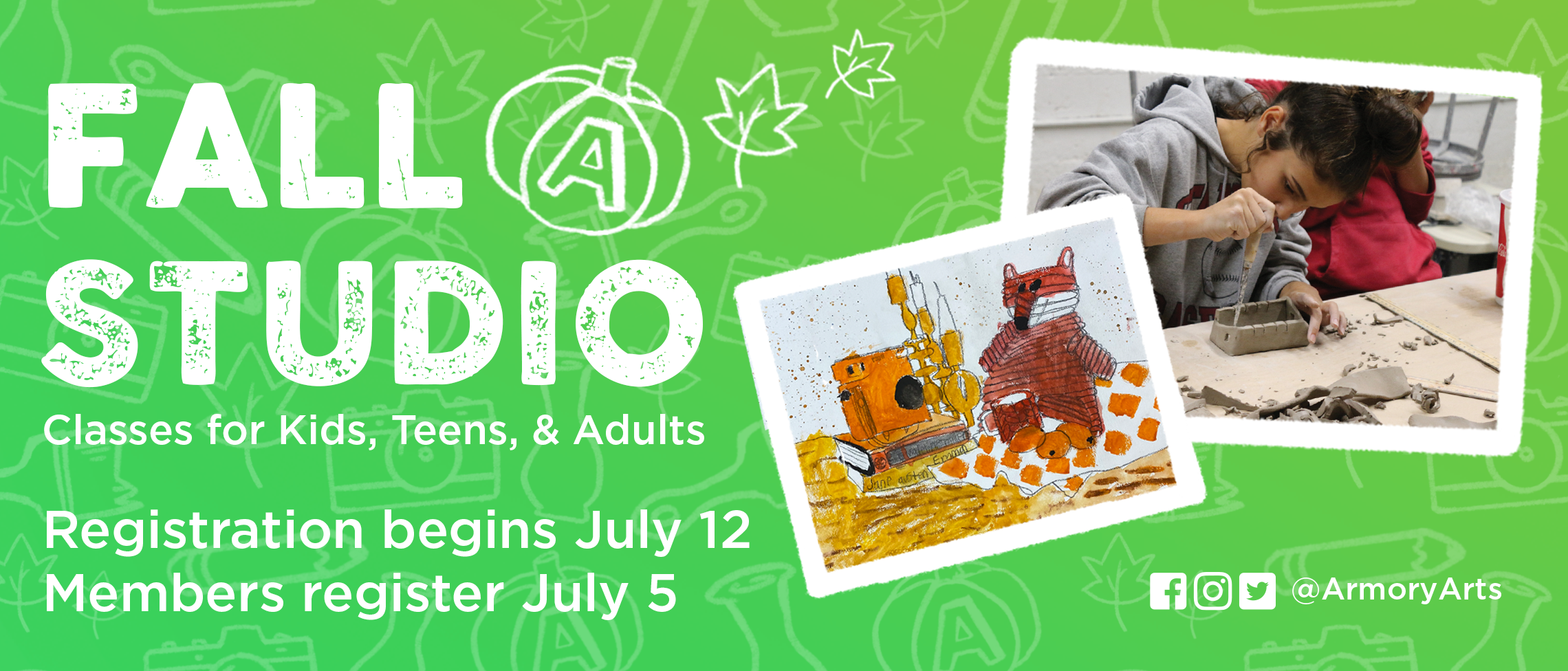 The Armory is here to support everyone's artistic journey. Classes include Ceramics: Wheel Throwing & Handbuilding, Figure Drawing with Live Models, Oil Painting, Photography, Still Life Drawing & Painting, and more! Our classes are taught by practicing artists who share their personal and professional experiences. In-person classes for students ages 3 to adult.
As onsite classes resume, visit armoryarts.org/safety to learn how we are keeping students and faculty safe.
The scholarship application is currently closed. To review eligibility guidelines, click here.
Fall 2023 Studio Session Dates
September 11 - November 19 (10 Class Meetings)
Workshops October - December
Registration Opens Wednesday, July 12
Members register a week early: Wednesday, July 5
Members will receive their code for 10% off classes at noon on Thursday, June 29.
Armory members register one week early, save 10% on class tuition, and 10% at community partner Blue Rooster Art Supplies.
Fall class listing will be available to browse by Wednesday, July 5
For now, please browse our Summer classes.
Stay updated by subscribing to our email list or following us on social media.


---

Armory Center for the Arts gratefully recognizes these funders of our scholarship-based studio art programs: Pearlman Geller Family Foundation and additional support from the National Charity League - San Marino and Rotary Club of San Marino.