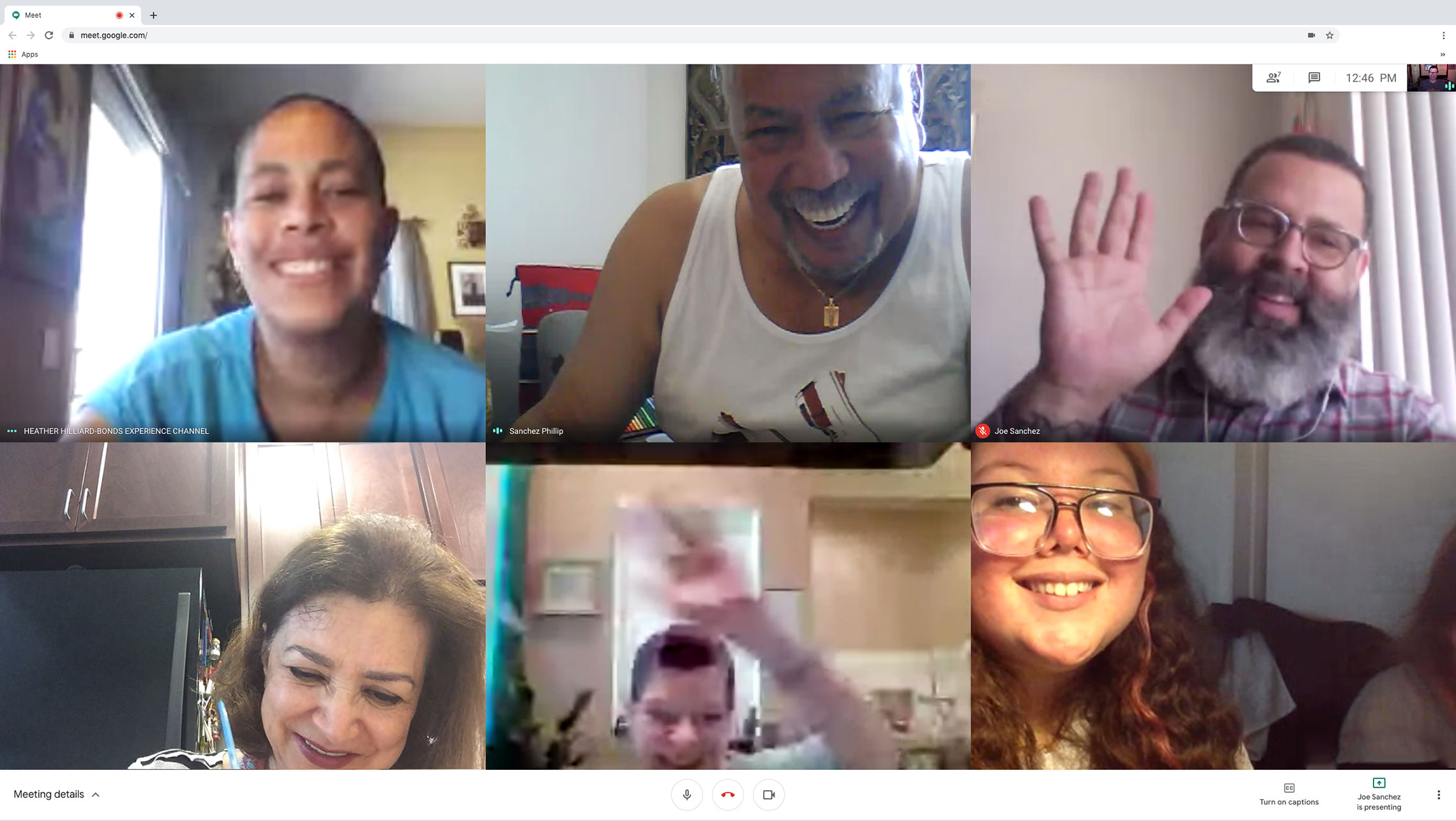 Imagine taking your first art class... over the telephone. This is the improbable quarantine success story of "technology challenged" Phil Sanchez, a 70 year old resident of Pasadena's Heritage Square Senior Housing, and his first foray into online art education. It's also a testament to the ingenuity, persistence, and commitment of Armory Teaching Artists. Click below to read the whole story about how the power of art can transform lives and bring communities closer together. Thank you Outlook Newspapers for publishing this heartwarming article.


Clockwise from left: Armory teaching artist Heather Hilliard, student Philip Sanchez, teaching artist Joe Sanchez, teaching assistant Nicole Magana, Heritage Square senior property manager Donna Hess and student Jila Ashrafi.

Armory classes at Heritage Square is made possible with support from Ann Peppers Foundation, First Congregational Church of Pasadena , The Green Foundation, Los Angeles County Department of Arts and Culture, and Pasadena Community Foundation/Pasadena Assistance Fund. Special thanks to the Eisner Foundation for their past support of the Armory and our programming at Heritage Square.