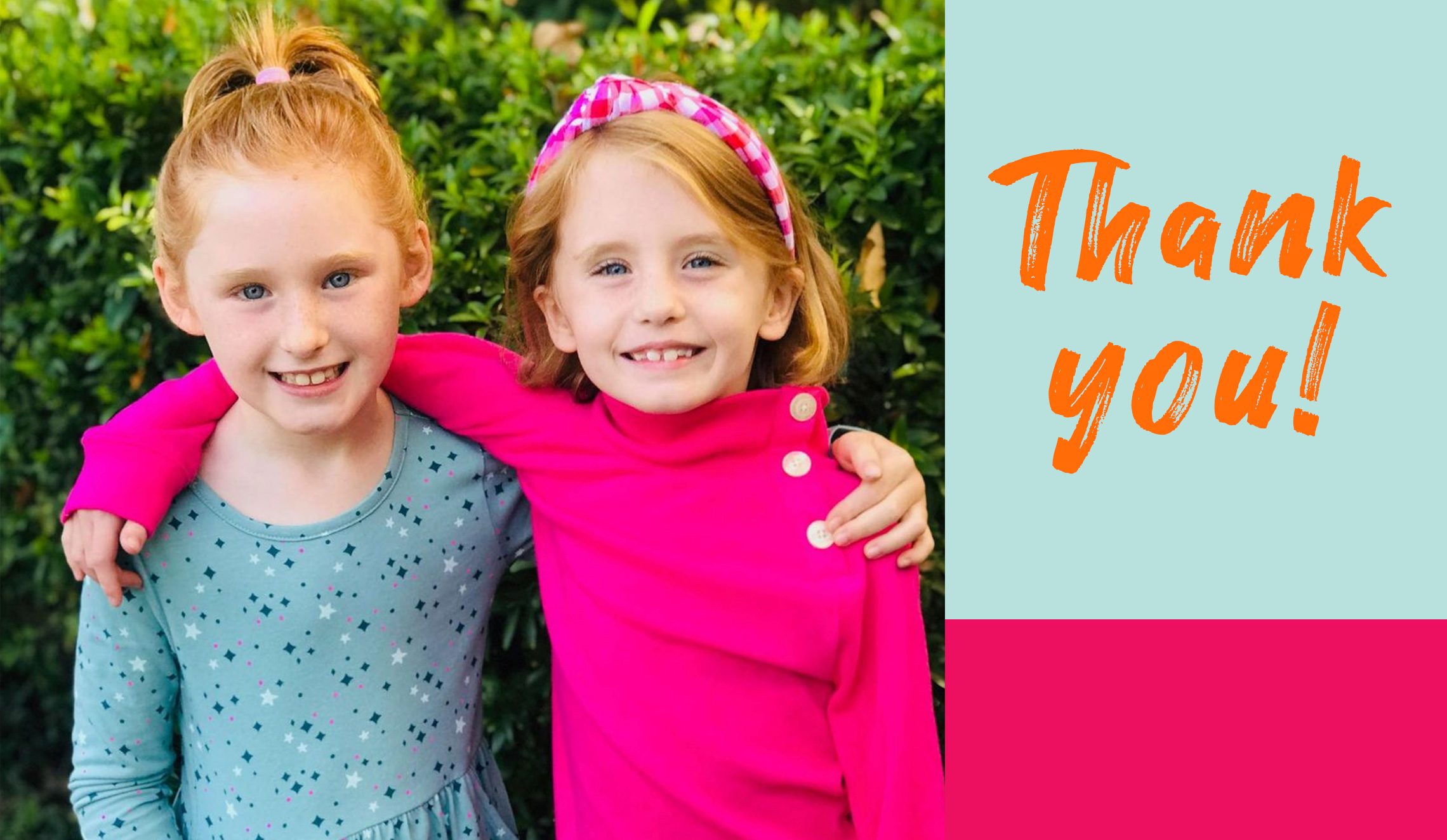 Meet our youngest supporters! When twins Cameron and Lindy celebrated their birthday recently, their mom Kelley had a concern and an idea.
"With twins in the same grade, but different classes, our b-day party guest list was pretty long! The idea of getting loads of gifts, times two, was not ideal. So, I asked the girls what they thought about asking guests to donate to a nonprofit instead of bringing presents."
To which, the girls resoundingly exclaimed, "Yes! The Armory!"
Cameron and Lindy have been Armory students for practically their entire lives and were devastated when classes got canceled by the pandemic. But, they understood that organizations like the Armory need their community's support now more than ever, so they selflessly organized a successful fundraiser for us. Mom Kelley, a former Armory student herself, believes that creativity and philanthropy are things to be encouraged and nurtured in developing minds. We do too, Kelley. From all of us at the Armory, please tell the girls "thank you" and tell them we miss them, are proud of them, and can't wait to see them again in the studio!


Image: Cameron & Lindy. Courtesy of their mom Kelley.