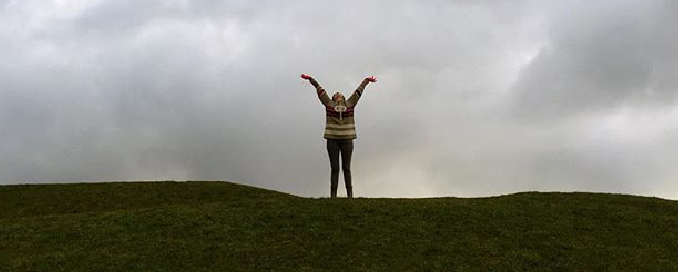 Congratulations and Celebrations, the interactive project by artist Ellen Lesperance gives you an opportunity to wear the sweater designed and knit by the artist that is currently on exhibit at the Armory. Emblazoned with a battle axe, the sweater can be worn by anyone who wishes to engage in a personal act of courage.

If you would like to participate in this project, contact us at gallery@armoryarts.org and tell us what you would plan to do with the sweater. More information is available on Instagram at congratulationsandcelebrations, or visit the project's website at congratulationsandcelebrations.org.

Ellen Lesperance, Helen Mirra, Traversing is on view in the Armory's Caldwell Gallery through September 11. Armory galleries are open Tuesdays through Sundays, 12-5pm. Admission is always free. Donations are appreciated.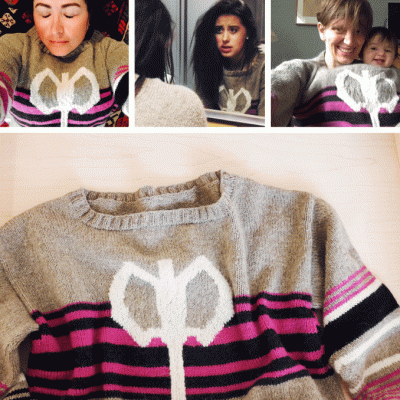 Terms and Conditions
All sweater renters must agree to photograph themselves performing in the sweater and to provide an image of their performance for the site.
All sweater renters must consent to these photographs being used as documentation and/or in promotion of the project.
All sweater renters must comply with their rental window and return the garment in a timely manner.
All sweater wearers must take great care to protect the sweater from damage and/or loss.