Dear Armory Supporter,



Last week, I made a modernist gingerbread house with 14 incarcerated teenage girls at the Los Angeles Central Juvenile Hall. I have to admit, I was a little nervous being there until Simone, one of the Armory's many fabulous, highly-trained teaching artists, put us all at ease. Simone taught me and the girls a short history of mid-century modernist architecture, then helped us create our very own gingerbread dream houses—complete with tasteful accents of red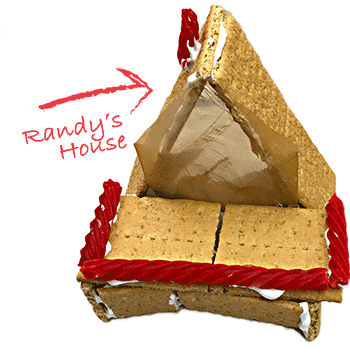 vines and marshmallow fluff. One girl made a model of her favorite singer's house. Another girl built a beach house. I made an A-frame.



In juvenile hall—where every word and action is carefully monitored—these incarcerated girls joyfully created masterpieces. They laughed, playfully critiqued each other's work, and ate a healthy portion of the building supplies (so did I).



When the class ended, silence again filled the hall as the girls were led in regimented fashion back to their cells.



As I exited through the facility's numerous locked gates, I saw a sign that read "What you think of them is how you will treat them. How you treat them is what they will become." I can't speak for those girls, but in our short time together something changed for me.



My experience at juvenile hall is just one example of the dozens of ways the Armory transforms the lives of people in our community every day using the power of art. Last week, it transformed mine.



I have already made my end of the year donation to support the Armory's work in juvenile hall and throughout the greater Los Angeles community. Please join me in supporting this work. Lives will be changed.



Happy Holidays,



Randy Lakeman
Director of Development, Gingerbread Architect
Armory Center for the Arts