Sara Kathryn Arledge: Serene for the Moment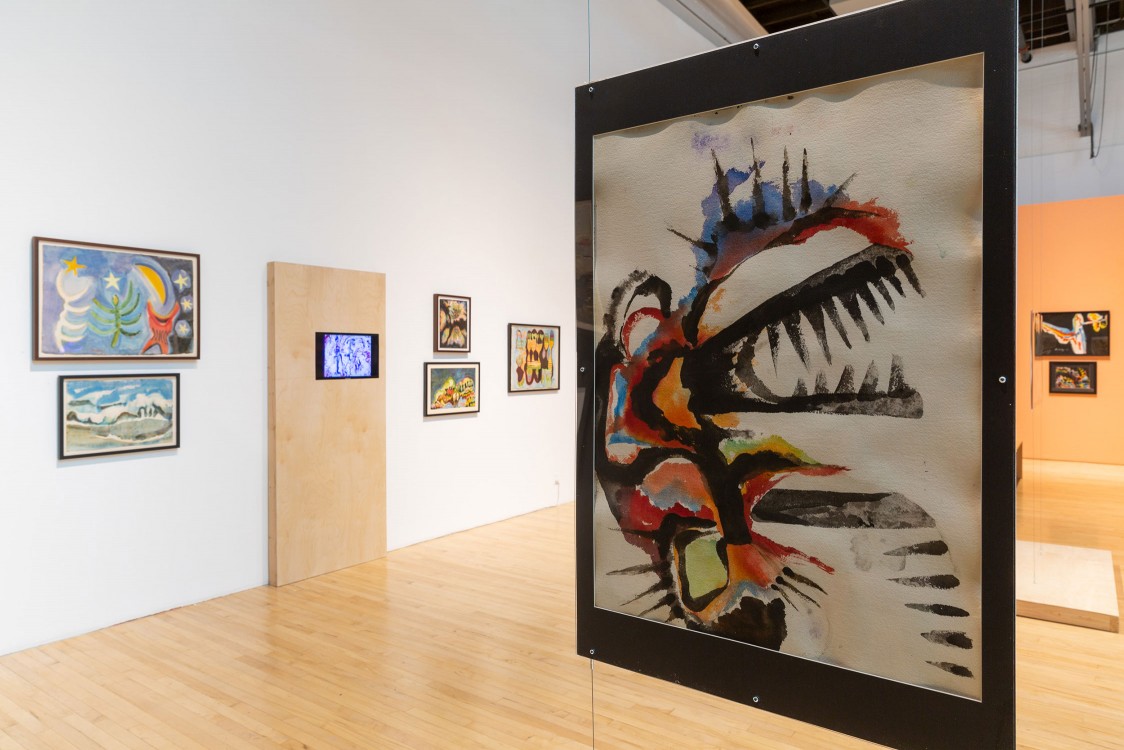 Dates: Sunday, Jan 27, 2019 -
Sunday, May 19, 2019
---
Sara Kathryn Arledge: Serene for the Moment discloses the brilliance of one singular artist who never should have been forgotten.
— Artillery Magazine

Eclectic, visionary work... Serene for the Moment cracks open the canon, making space for spectacular night blooms.
— Los Angeles Times

A stunning example of exhibition as advocacy.
— Hyperallergic

A veritable marriage of painting and filmmaking
— CARLA
---
In this exhibition, abstraction is an entry point to consider daily encounters marked by abundance, loss, transcendence, and a dream-like passage of time. An under-recognized painter and innovator of mid-20th century experimental cinema, Sara Kathryn Arledge (1911-1998) was a prolific artist who emphasized the eerie in the mundane and the disorienting in the beautiful. Arledge worked at the margins of art history, shaping her practice with idiosyncratic personal myth. She is considered a pioneer of ciné-dance (dance made uniquely by and for the medium of film) and was one of the first to film dance movement to "extend the nature of painting to include time." The exhibition includes over 60 of Arledge's vivid works on paper, seven short films, and a selection of hand-painted glass transparencies. The work quietly suggests that subjective, "alternative" normals are equally legitimate.
Media
Rediscover One of the First Artists Who Choreographed Dance for Film
(Hyperallergic)

Snap Review
(CARLA)

Mental illness and sexism left this artist largely forgotten. A new show restores her place in history
(Los Angeles Times)

Review: Sara Kathryn Arledge
(Artillery Magazine)
Top Ten 2019 LA Shows
(Artillery Magazine)
#sarakathrynarledge #armoryexhibitions

Sara Kathryn Arledge: Serene for the Moment has been produced with generous support from the Pasadena Art Alliance, with thanks to the Sara Kathryn Arledge Memorial Trust. In conjunction with the exhibition, a book will be published by Armory Press, an imprint of the Armory, and X Artists Books, with generous support provided by the Hillenburg Family.

Photo by Ian Byers-Gamber.