Discussion and screening of short video works by artist Cynthia Hooper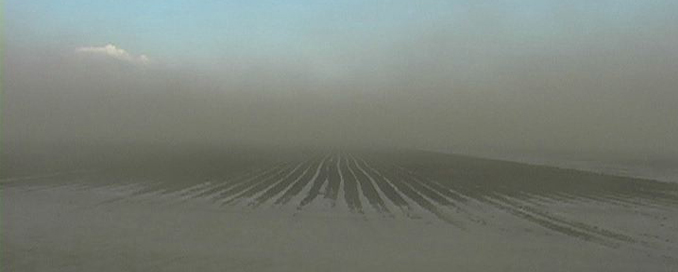 Dates:
Friday, Oct 19, 2012
Join us at the Armory for a discussion and screening of three short videos by Cynthia Hooper about the artificial wetlands of the Colorado River Delta. This free, public program is a part of Facing the Sublime in Water, CA.
Cynthia Hooper's videos, paintings, and interdisciplinary projects investigate landscapes transfigured by social and environmental contingency. Her work is meditative and poetic, generously observational, and proposes a nuanced, discursive, and often sympathetic reception for the sites she examines. She has worked with Tijuana's complex urban environment and infrastructure, as well as contested and politicized water issues along the U.S./Mexico border. She's also made a variety of videos about water and land use issues in California and Ohio, including projects about the Klamath and the Cuyahoga rivers.
Her recent work includes an investigation of the artificial wetlands of Mexico's Colorado River Delta, and these wetlands' complicated relationship with U.S. political and environmental policy. Exhibits include the Center for Land Use Interpretation in Los Angeles, the Museum of Modern Art in Mexico City, The Centro Cultural Tijuana, and MASS MoCA. Cynthia has also been awarded residencies at the Headlands Center for the Arts and the Djerassi Resident Artists Program, as well as a Gunk Foundation grant.
Visit Cynthia Hooper at Water, CA for more information.
Funding for Facing the Sublime in Water, CA provided by the National Endowment for the Arts, The Steven B. and Kelly Sutherlin McLeod Family Foundation, Pasadena Water & Power, and Helen N. Lewis and the Estate of Marvin B. Meyer. Image courtesy Cynthia Hooper.