AxS Festival: Sun Day Star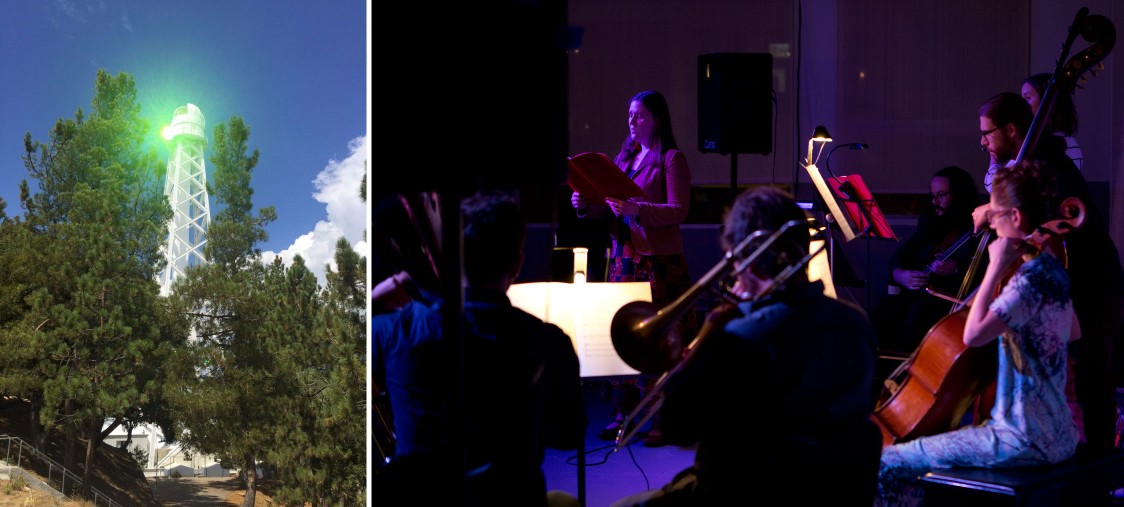 Dates:
Sunday, Nov 11, 2018
Time:
12:00 PM to 4:00 PM
Join us in Memorial Park for the closing celebration of AxS Festival: City as Wunderkammer as we view Sunstar together.

We will also be joined from 1:00-2:30pm for a free concert by the acclaimed Los Angeles chamber music group wasteLAnd. Bring a blanket, bring your friends and family, and enjoy this unique artwork shining brightly from the top of the solar observatory at Mt. Wilson.

About Sunstar
Sunstar is an art/science work by Liliane Lijn, artist, and John Vallerga, astrophysicist at UC Berkeley Space Science Lab. Sunstar is a large-scale and far reaching daytime installation sited on the historic 150' Solar Tower on Mount Wilson. Using engineered glass prisms and specially designed code, a spray of diffracted sunlight is projected to specific locations, making the solar spectrum visible just at the meeting point of earth and sky in the form of a sparkling star.

About wasteLAnd
wasteLAnd is a Los Angeles-based concert series featuring avant-garde and experimental music, focusing on local performers and living composers. With an emphasis on recent and under-performed compositions, wasteLAnd is committed to expanding cultural offerings of the LA community and strives to build long-term relationships with contemporary music enthusiasts and newcomers alike. wasteLAnd concerts are an experience of unique curation, dedication, and quality—a welcoming, relaxed atmosphere in which listeners encounter engaging programs and tenacious performances.

• Performance Schedule

• Facebook Event
Sun Day Star is presented in partnership with Fulcrum Arts, Armory Center for the Arts, and Mt. Wilson Institute. Our thanks to Rochelle Branch, the City of Pasadena, and Old Pasadena for their support and guidance.