Off the Wall: 30th Anniversary Gala and Art Auction

Dates:
Saturday, Jun 1, 2019
You are cordially invited to join us and celebrate 30 years of transforming lives and communities through the power of art. Bid on over 60 works by celebrated artists, including Edgar Arceneaux, Carmen Argote, Herb Ritts, Alison Saar, Henry Taylor, and more. Enjoy craft cocktails, fine wines, and our signature "Strolling Supper," lovingly curated and managed by Armory board member Gale Kohl of Gale's Restaurant. This year's special musical guests are Queerteet, Los Angeles' premiere LGBTQ string ensemble, who will perform classical compositions with a contemporary twist. All Off the Wall proceeds directly support the Armory's exhibitions, education, and community programs.

Tickets are $150 each and will be held at the door. This is a private, ticketed event. Ticket sales end at 12:00 PM on May 31. Tickets cannot be purchased at the door.

Early Bidding on Paddle8
Early and remote bidding across the globe via Paddle8.com begins on May 21 (no gala ticket purchase necessary). Paddle8 bidding ends Friday, May 31 at 12:00 PM (PDT). The highest Paddle8 bids will become the minimum opening bids for the silent auction on June 1. Though Paddle8 proxy bidding is available during the gala, attendance is highly recommended. For more information, contact Andrew Gould at [email protected] or (626) 792-5101 x112.
[ Off the Wall Artists ]
Kim Abeles
•
Laura Aguilar
•
Edgar Arceneaux
•
Carmen Argote
•
Sara Kathryn Arledge
• Sousou Attar •
Judie Bamber
•
Whitney Bedford
•
Sigrid Burton
•
Nao Bustamante
•
Cassils
•
Marta Chaffee
•
Diane Christiansen
•
Sid Dueñas
•
Connor Everts
•
Fallen Fruit
•
Steve Galloway
•
Jill Giegerich
•
Joel Glassman
•
Jessie Homer French
•
Chris Kallmyer
•
Farrah Karapetian
•
Soo Kim
•
Alice Könitz
•
Hirokazu Kosaka
•
Rockne Krebs
•
laub
•
Charles Long
•
Patrick Martinez
• Steve Mayerson •
Nicole Miller
• Justin Moore •
Amitis Motevalli
•
Chris Oliveria
•
Michael Parker
• Luciano Perna •
Paul Pescador
•
Nancy Popp
•
Susan Rankaitis
•
Vicente Razo
•
Herb Ritts
•
Ed Ruscha
•
Alison Saar
•
Analia Saban
•
Connie Samaras
•
Raymond Saunders
•
Richard Serra
•
Susan Silton
•
Henry Taylor
• Neal Taylor •
Clarissa Tossin
•
Devon Tsuno
•
LaMonte Westmoreland
•
Brian Wills
•
Kim Zumpfe
[ Off the Wall Patrons ]
The Vanguard
The Hillenburg Family • Wendy Munger & Leonard Gumport • Peggy Phelps
Futurists
Gale Kohl & Rene Chila • Jill Sumiyasu Conceptualists Linda Burrow & John Horn • Susan & John Caldwell • East West Bank • Harvey & Ellen Knell Foundation
Expressionists
Max Brennan & Sigrid Burton • Carolyn Cutler • Susan & Tim Delaney • Tammy & Tim Godley • Elizabeth A. Greenberg Fund • Maria Khader-Karp & Chris Karp • Dianne Magee • Molly Munger & Stephen English • Lisa & Don Nose-Sugimoto • Philip A. Swan • Clare & Chris Tayback • Nick & Karen Taylor
Modernists
Marina Chang & Orrin Shively • Megan & Michael Hamilton • Rebecca & Pete Kutzer • Judith Score • Gretel & George Stephens • Victoria Stratman • Julie & Scott Ward
Dadaists
Bill & Claire Bogaard • Louise & John Brinsley • Eric & Elisa Callow • Mary Chou & Gary Tsay • Lenore S. & Bernard A. Greenberg Fund • Katharine Harrington • Christopher Hawthorne & Rachel Fine • Ito Family • Judith G. Kelly • Learning Works • Chris & Denise Mathews • Joan & Jeffrey Palmer • Toi & Dana Treister • Donna Vaccarino • Steven Wong & Leslie A. Ito
Cubists
Catherine Arias & Bert Voorhees • Z Clark Branson • J.T. Burke & Lorraine Triolo • Cynthia Chou & Gina Stegemoller • Susan & Michael Connell • Francine & Herb Cooper • Sarah & Steve Deschenes • Alice Fung • Andrew Gould • Jane Kaczmarek • Lisa & Stan Kong • Carol Liu & Michael Peevey • Connie Lue • Judy & Steve McDonald • Carolyn Miller • Arnold & Gretl Mulder • Anne & Stephen Nowlin • Elaine & Joel Polachek • Carol & Glenn Pomerantz • Karen Smits • Takako & Victor Suzuki • Peter Tolkin & Yunhee Min • Elinor & Rubin Turner • Betsey Tyler • David & Janet Watts • Bill & Kathy Wishner
Constructivist
Janet Braun • Carol Anne Econn • Tonita Fernandez • Lauren Frankel • Michael Greene • Hannah & Russel Kully • Kaholyn D. McKissick • Beverly & Alfred Mutchnik • Pasadena Piano Academy • Shannon Hearley-Quinn & John Quinn • Laura Treister
Populist
Catherine "Tink" Cheney & Barry Jones • Emily Hopkins & Jon Lapointe • James Lin • Leonora & Vernon McGugan • Sandy Portaro • Shelley & Andy Short
[ Food and Beverage Sponsors ]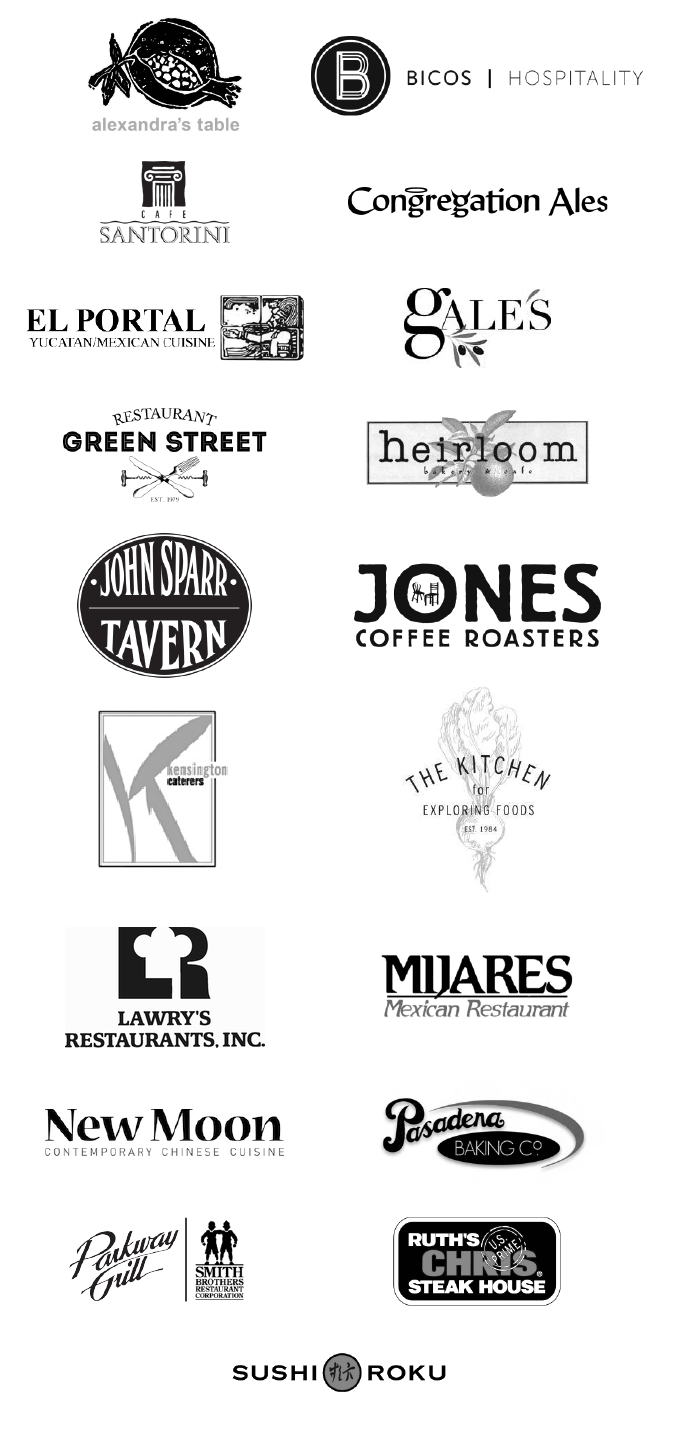 [ Host Committee ]
Max Brennan
Tamerlin Godley
Tara Grand
Betsy Greenberg
Karen Hillenburg
Gale Kohl
Stephen Nowlin
Victoria Stratman
Phil Swan
Steven Wong
[ Media Sponsors ]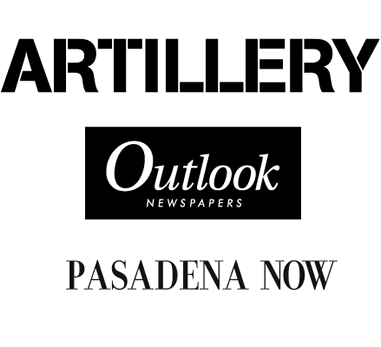 [ Auction Partner ]