Planning for Your Future as an Arts Worker with Moss Adams Wealth Advisors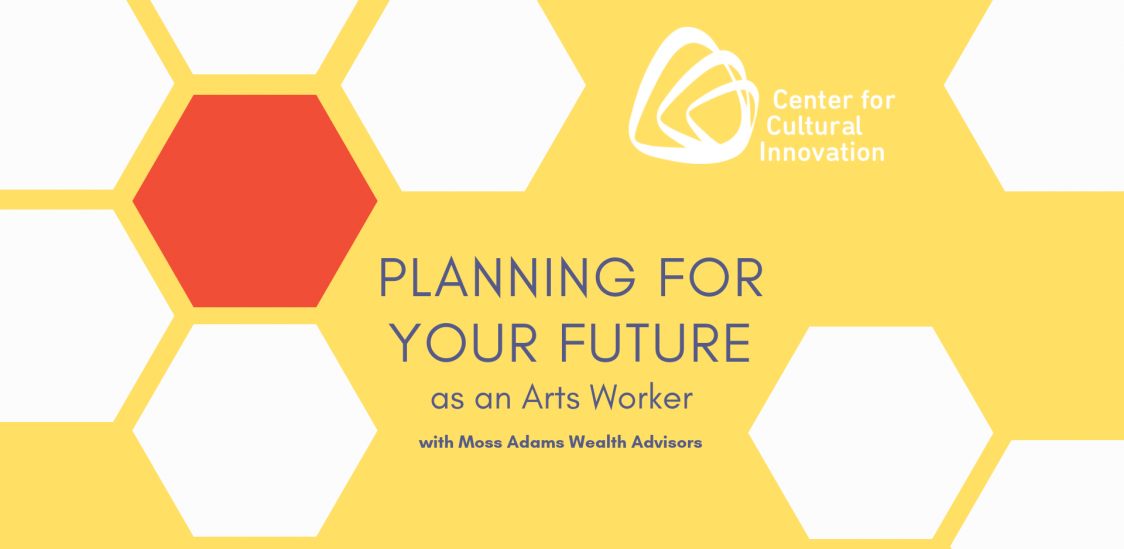 Dates:
Wednesday, Dec 4, 2019
Employment in an unconventional field can make planning for your future feel more challenging. As experienced financial planners, Moss Adams Wealth Advisors are no strangers to helping create a customized financial plan that fits each individual's situation.

During this 2-hour workshop, presented by the Center for Cultural Innovation (CCI), Moss Adams will cover specific financial planning strategies for artists with unique cash flow and benefits, including:

- Retirement Planning
- Self-Employed Retirement Accounts
- Taxation of Accounts
- Future Cost of Living and Inflation
- Basic Budget Tips
- Basic Estate Planning
- Living Trusts & Wills
- Copyright, Royalties and Archives

At the conclusion of this workshop, you will be familiar with some financial planning strategies for artists and how you could begin to implement them.

IMPORTANT: If you're not already a CCI member, click here to join now before you register for this workshop. CCI Membership is free, but this workshop is for members only.

Early bird registration for Planning for Your Future as an Arts Worker is only $10 ($15 after November 24, 2019).


This workshop is made possible with support from the Los Angeles County Department of Arts and Culture and by the California Arts Council, a state agency. Assurance, tax, and consulting offered through Moss Adams LLP. Investment advisory services offered through Moss Adams Wealth Advisors LLC. Investment banking offered through Moss Adams Capital LLC.