Catfish Dreamin' Artist Talk with Carmina Escobar and Wesam Nassar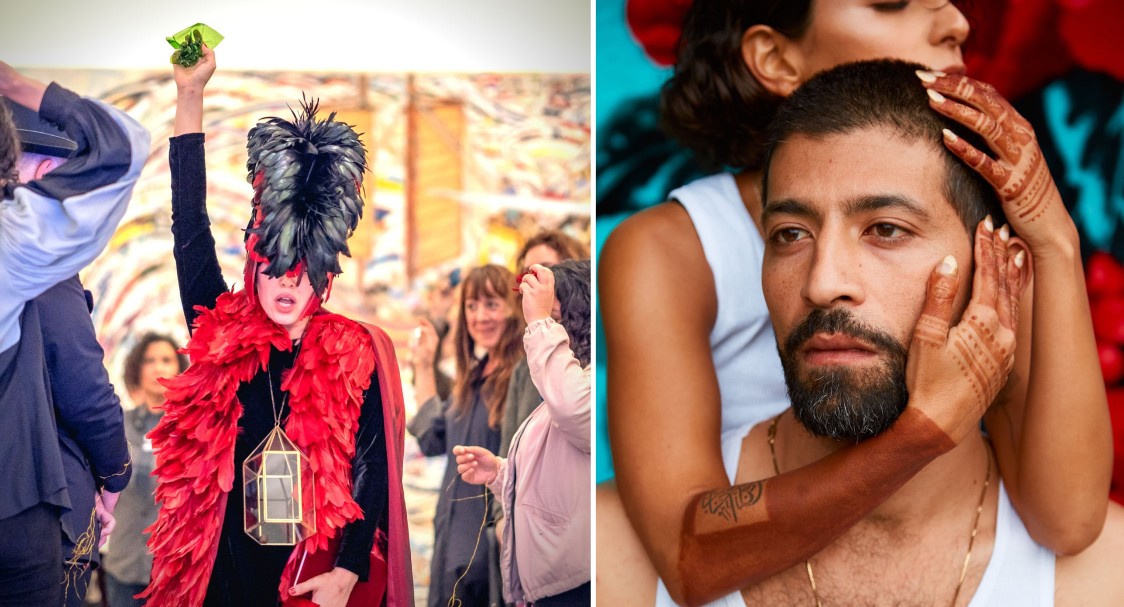 Dates:
Thursday, Dec 9, 2021
This virtual event features a presentation and conversation between experimental vocalist Carmina Escobar and film/video artist Wesam Nassar. The artists will discuss their individual practices as well as their collaborative contribution to the online program connected to Alison Saar's Catfish Dreamin'
Watch the Recording
---
---
About the Artists
Carmina Escobar is an extreme vocalist, improviser, sound and intermedia artist based in LA. Escobar investigates and expresses emotions, memory spaces, states of alienation, and the possibilities of interpersonal connection through voice performances, installations, experimental theater, interdisciplinary collaboration, new technologies, and video pieces that seeks to challenge our understandings of musicality, gender, queerness, race, and the foundations of human communication. As an immigrant from Mexico City key to her practice is the exploration of interstitial states of being—suspensions between worlds, politics, and borders.

Wesam Nassar's artwork is largely credited to his parents; working class Egyptian-Americans who exposed him to the cultural and political complexities of life in diaspora. This has informed every aspect of his work as a film writer and director. Wesam studied production at the University of Southern California, receiving a BA in 2003. During the Patriot Act years, Wesam worked as a documentarian in Iraq, Palestine, Afghanistan and Mali. In 2006 his emphasis shifted to teaching film production at the Bayview Center for Arts and Technology. In 2011, he opened a production company to explore multiple platforms, roles and formats.
Image: Carmina Escobar (left) and Wesam Nassar. Courtesy of the artists.

Catfish Dreamin' received generous support from the California Arts Council.