2021 Virtual Benefit and Online Art Auction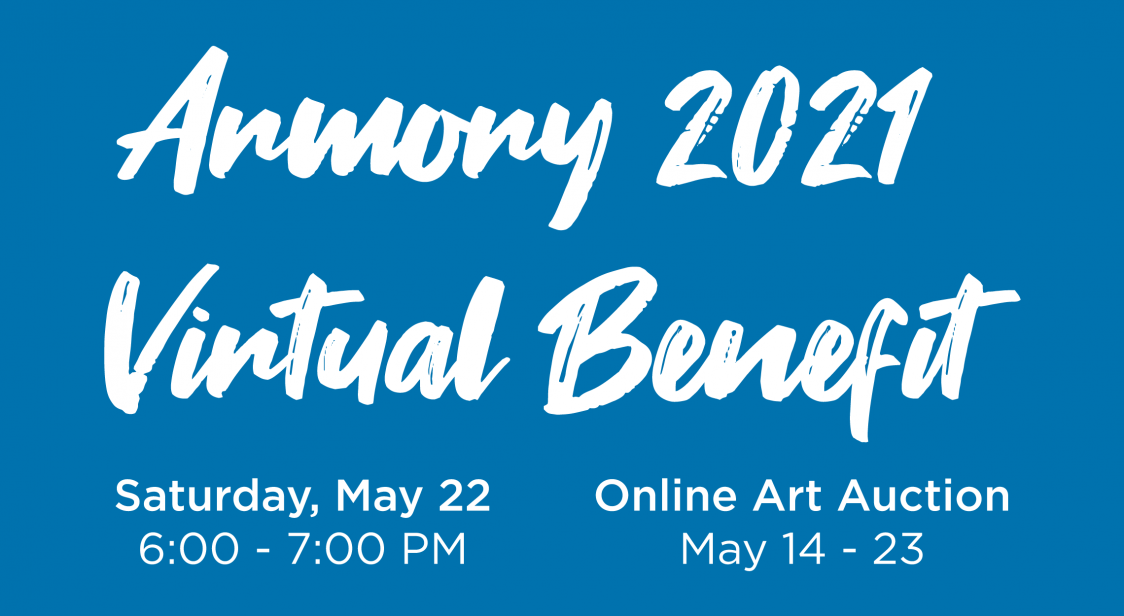 Dates:
Saturday, May 22, 2021
Tickets are now on sale for the Armory's 2021 Virtual Benefit, hosted by KPCC's John Horn on May 22. Horn will moderate a salon-style panel discussion with William Camargo, Lauren Halsey, Devon Tsuno, and Kristina Wong—four LA-based artists who distinguished themselves in 2020 by undertaking ambitious public projects that directly supported communities affected by the pandemic. The panel discussion will highlight their generosity of spirit, creativity, the vital resources their public projects provided, and how these projects align with their individual artistic practice.

This year, we're pleased to introduce an inclusive "pay what you can" pricing system, with tickets ranging from $25 to $100. Patron opportunities are also available, with premium perks that include gourmet snack boxes and cocktails from Gale's Restaurant delivered to your door.
About the Online Art Auction
Alongside the virtual benefit event is an online art auction with works by over 50 artists (see full list below). Online bidding starts May 14 and concludes the day after the virtual benefit on May 23. Those who purchase a benefit ticket will be automatically registered as auction bidders. Purchasing a benefit ticket is not required to bid on art, but the Armory asks that supporters please consider doing both. Individuals who cannot attend the virtual benefit but wish to participate in the auction can register as bidders by clicking here. All proceeds from the virtual benefit and online art auction will support the Armory's exhibitions and art education programs.
Auction Artists
Kim Abeles • Tanya Aguiñiga • Jackie Amézquita • Sara Kathryn Arledge • Lisa Anne Auerbach • John Baldessari • Julia O. Bianco • Anne Blecksmith • Sigrid Burton • William Camargo • Gabriella Carboni • Tiffany Chung • Beatriz Cortez • Austyn de Lugo-Liston • Adrienne DeVine • Ann Faison • Robert Fontenot • Naomi Fox • Joel Glassman • Ed Gomez • Todd Gray • Mark Steven Greenfield • Michol Hebron • Luis G. Hernandez • Naotako Hiro • Carolyn James • Kate Lain • Nery Gabriel Lemus • Ed Leonardi • Matt Lipps • Patricia Liverman • Matt MacFarland • Yunhee Min • Nancy Monk • Dave Muller • Tracy Nakayama • Michelle Ohm • Ruby Osorio • Gina Osterloh • Laura H. Parker • Carter Potter • Umar Rashid • Julieta Reynoso • Shizu Saldamando • Connie Samaras • Elizabeth Saveri • Fran Siegel • Gretel Stephens • Danielle Katsumi Stolz • Richard Tuttle • LaMonte Westmoreland • Kristina Wong • Logan Wood • John Ziqiang Wu


---
---

How is the Armory Benefit working this year?
Given the ongoing impact of the pandemic, the Armory Benefit will take place virtually on Saturday, May 22, at 6:00 PM. The Benefit is a one-way viewing experience, you will be able to view the program and we encourage you to connect with others and comment through the chat feature.

How can I access the event?
We will share the link you need to attend the virtual Benefit via email following your ticket purchase or Patron gift, prior to May 22. You may use a device such as a smart TV computer, laptop, phone or tablet. You may want to use more than one device and watch the event on a screen, but do your auction bidding from your phone for greater ease.

Will there be an art auction this year?
Yes! The Armory art auction will take place entirely online, opening at noon on May 14 and closing at 6:00 PM on May 23. You do not need to purchase Benefit tickets to bid on art.

How do I register to bid on art?
It's a simple process, you can register by clicking on the "Register to Bid" button and following the instructions. You do not have to be tech-savvy to participate and we are happy to assist with your registration, please contact Andrew Gould at agould@armoryarts.org or (626) 765-1769 for assistance.

How will I receive my auction items?
Curbside pickup at the Armory will be available following the close of the auction and we will reach out to you to coordinate. If you are unable to pick-up your artwork, we will work with you to deliver your item in-person wherever possible. If you live outside of the greater Los Angeles area we will arrange shipping of your work via a third party carrier, buyers are responsible for any shipping expenses. Please note pick-up arrangements are dependent upon COVID-19 restrictions.

Tell me about the Benefit gourmet snack boxes and cocktail delivery?
Cocktails are available for delivery to Patrons at the $1,000 level and above. Gourmet snack boxes are available for delivery to Patrons at the $1,500 level and above. Each box will contain a selection of savory and sweet treats and is perfect for snacking for two. Our gourmet snack boxes and cocktails are provided by our friends at Gale's Restaurant.

I want to become a Patron, where will my contribution be recognized?
Your generous Patron contribution of $500 and above will be recognized visually during the Benefit, on the Armory Benefit webpage, and in a printed list distributed with cocktail and box deliveries. Patrons at the $5,000 level and above will be verbally acknowledged during the Benefit program.

I can't attend the virtual Benefit on May 22, how else can I participate?
You can bid on works of art, the Armory Auction is open from May 14 - 23. You can support the Armory's work at any time by visiting our support page.


- THANK YOU TO OUR BENFIT PATRONS -

The Vanguard
Wendy Munger & Leonard Gumport

Conceptualists
John Caldwell Design • Susan & John Caldwell
Gale Kohl & Rene Chila

Expressionist
Tammy & Tim Godley
Scott & Julie Ward

Modernists
Lenore S. and Bernard A. Greenberg Fund
Maria Khader-Karp & Chris Karp

Dadaist
Elizabeth & James Bray
John & Louise Brinsley
Elizabeth Burton
Max Brennan & Sigrid Burton
Susan & Tim Delaney
Joan & Jeffrey Palmer
Victoria Stratman
Patricia Libby Thvedt

Cubists
Mary Chou & Gary Tsay
Sarah & Steve Deschenes
Anne Breck Peterson
Glenn & Carol Pomerantz
David Watts

Populist
Joan & John Fauvre
Alice Fung & Michael Blatt
Evonne Gallardo
Maureen & Grant Gelberg
Katharine Harrington
Christopher Hawthorne & Rachel Fine
Kathy Mangum
Shelley & Andy Ogden
Ann & Steven Sunshine
Robert & Patricia Zuber

Special Thanks to Gale's Restaurant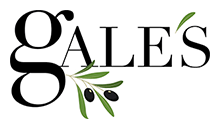 2021 Virtual Benefit & Online Auction Corporate Sponsor