Francisco's Fresh Paintings Workshop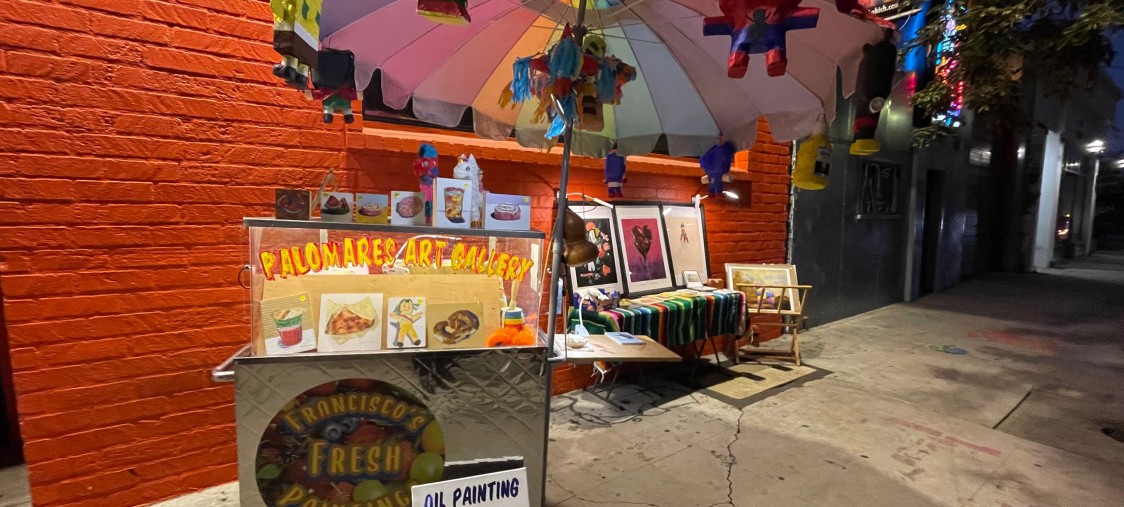 Dates:
Saturday, Sep 24, 2022
Join artist Francisco Palomares as he leads a workshop inspired by his Francisco's Fresh Paintings installation included in At the Table. After a short presentation of Palomares' work, workshop participants will be collaging and drawing a street vendor fruit cart-inspired still life from observation.
There will be another workshop available: on November 5, 2022, 1-2:30 PM
All exhibition public programs are free and donations are appreciated. To support our programming, please go to armoryarts.org/support.
Francisco Palomares, Francisco's Fresh Paintings, 2020, fruit cart, oil paintings, umbrella, gourd, piñatas, Mexican blanket. Courtesy of the artist. Photo by Cynthia Lum.