Winter Studio Registration Begins December 1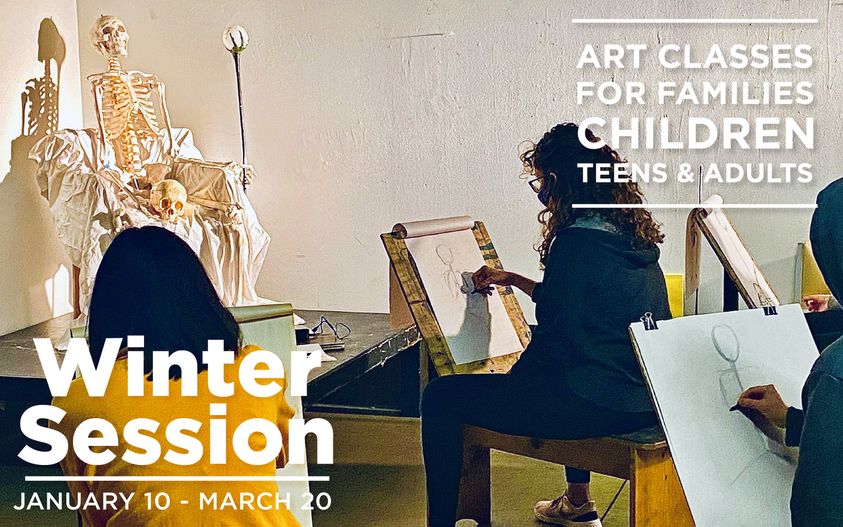 Dates:
Wednesday, Dec 1, 2021
Save the Date! Winter registration starts December 1st at 12:00 noon for in-person and online art classes for kids, teens, adults, and families. Classes include Ceramics: Handbuilding & Wheel Throwing, Figure Drawing with Live Models, Oil Painting, Creative Writing, Digital Photography, Still Life Drawing & Painting, and more! In-person classes are for ages 7 and up. Online classes are for ages 3 and up. Scholarships are available for eligible students in all age groups.


---
Winter Registration Opens
Wednesday, December 1, 2021 at 12:00 PM

Winter Session Dates
January 10 through March 20, 2022
---
Masks are required for all in-person students. With few exceptions, proof of COVID-19 vaccination required for in-person students age 12+ on the first day of class.