Membership
Support contemporary exhibitions and art education in your community with an Armory membership. Your membership fees help support the Armory's mission to transform lives and communities through the power of art. Get discounts on Armory art classes, birthday parties, catalogs, and more. Starting at the $100 Family level, Armory members can also get similar benefits at over 900 museums in North America, including MOCA, the Frick Collection, and the Walker Art Center.

Increase the value of your membership with your employer's matching funds. Visit your company's public relations or personnel office to find out how, or contact Andrew Gould for assistance at [email protected]. Armory Center for the Arts is a nonprofit, donor-supported organization.

PLEASE NOTE: If you are registering for classes and you want to receive the 10% membership discount. DO NOT MAKE YOUR MEMBERSHIP DONATION HERE. You must go to the Studio registration portal, instead. Simply register for classes via the portal, then, at checkout, you can add a membership and the discount will be automatically applied. Thank you very much.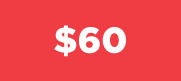 FRIEND
($55 is tax deductible)
• Limited Edition Armory Tote Bag
• 10% off adult studio classes
• Free/discounted admission to Armory events
• Reciprocal benefits at over 800 museums, through the North America Reciprocal Museum Association. Please see their website for information on member organizations.
• Invitation to annual benefit
---


FAMILY
($90 is tax deductible)
All Friend benefits plus:
• Armory Apron
• Register for studio classes 1-week early (paper registration only)
• 10% off studio classes for entire family
• 10% off Art Party Fees


---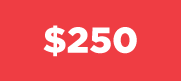 STUDIO CIRCLE
($225 is tax deductible)
All Family benefits plus:
• Invitation to exclusive gallery walk through/tours
• 15% discount on Armory Art Press prints and publications
---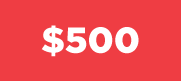 GALLERY CIRCLE
($400 tax deductible)
All Studio Circle Benefits plus:
• Invitation to art salons
• Armory exhibition catalog
• Exclusive preview reception in advance of benefit art auction
• Opportunity to participate in Armory sponsored travel
---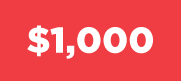 CURATOR'S CIRCLE
($900 tax deductible)
All Armory Advocate Benefits plus:
• Preferential use of Mezzanine or Community Room for your special event
---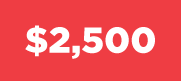 ART LOVERS CIRCLE
($2,200 is tax deductible)
All Curator's Circle Benefits plus:
• Opportunity to host a private reception with gallery talk for friends and colleagues
• Private art class for six

Membership dues are tax-deductible to the full extent allowed by law. The Armory's federal tax ID number is 95-2907884.