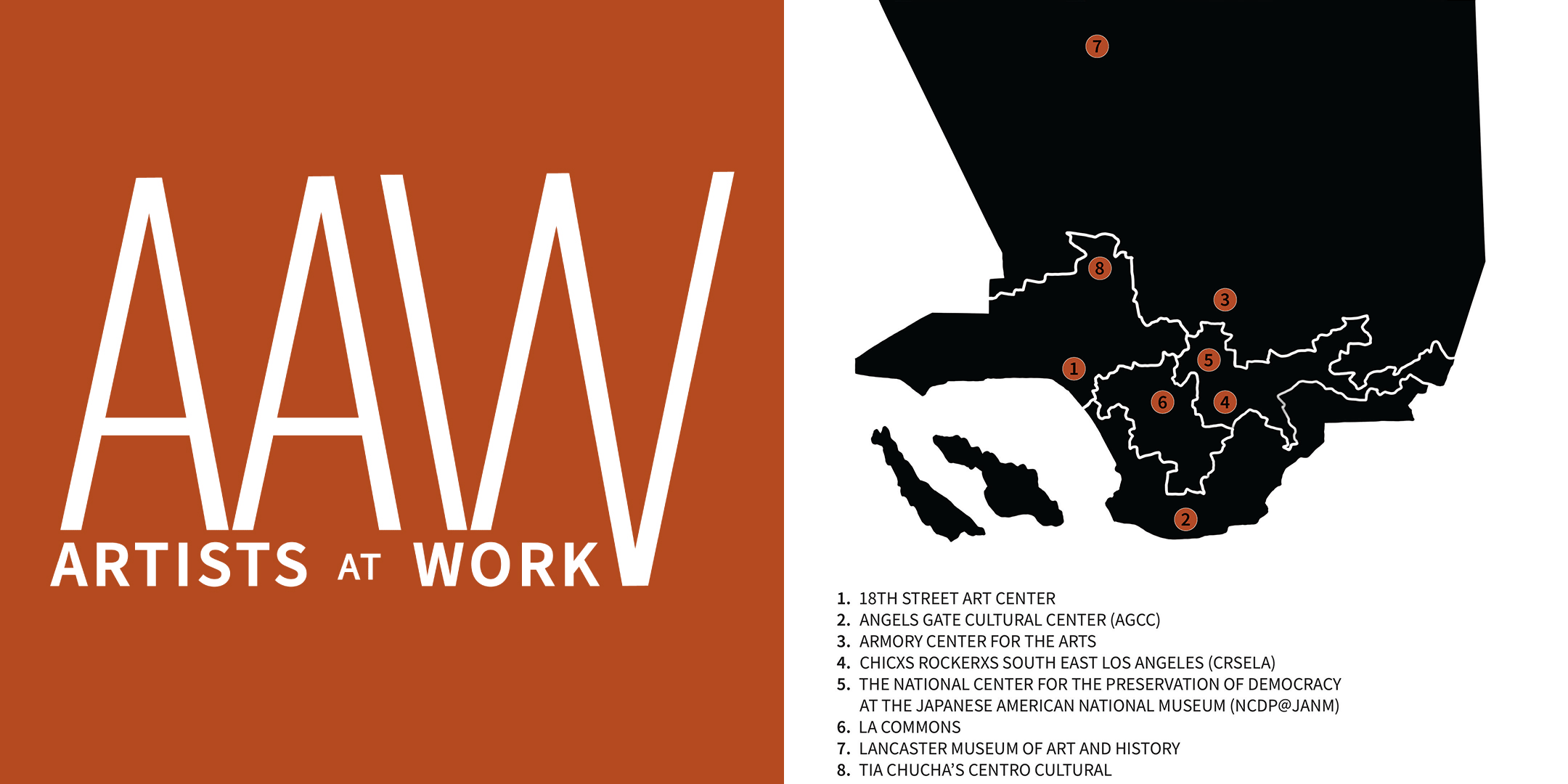 We are thrilled to announce that the Armory is one of 8 LA County arts organizations selected for the first west coast iteration of Artists At Work - a national initiative from THE OFFICE performing arts + film that brings together artists with cultural and community-based organizations to address deeply rooted economic and social issues laid bare by the COVID-19 pandemic.

Styled after FDR's Depression-era Works Progress Administration (WPA) and its Federal Project Number One, the program pays artists to keep making art; gives support to cultural organizations and arts workers in that community to host and work with those artists; and connects both artists and cultural organizations to local social impact initiatives. Participating artists receive a salary, calculated using the MIT Living Wage Calculator for their respective region, for a period of 12 months, as well as full healthcare benefits.
---
---

Artists At Work was an idea inspired by the WPA and founded by THE OFFICE performing arts + film with an initial pilot in Western Massachusetts in 2020. Following that success, AAW was recently awarded $3M by The Andrew W. Mellon Foundation to expand its program in other parts of the country, starting in Los Angeles County in Fall 2021. More information can be found at artists-at-work.org.