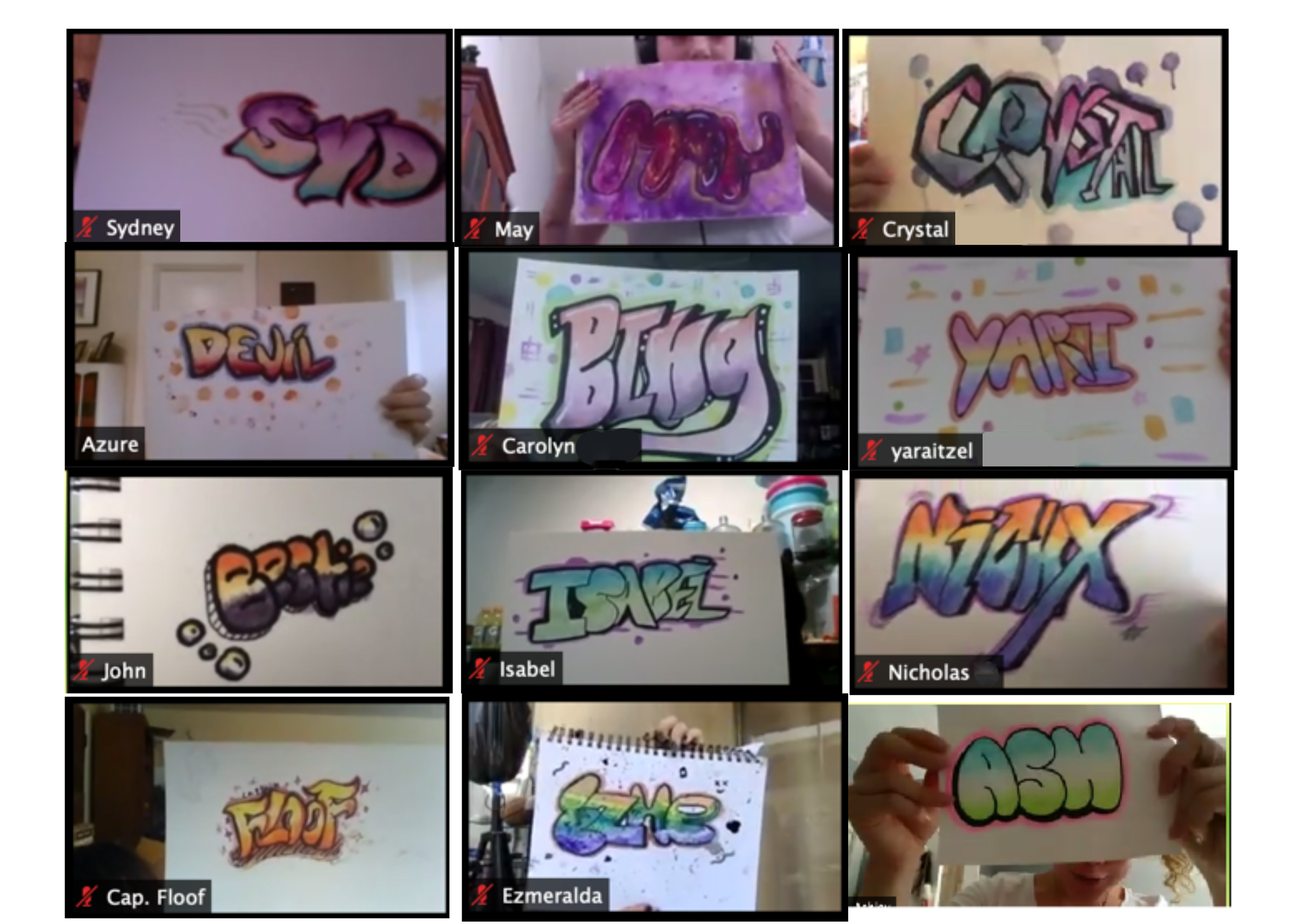 Community Collaboration
Armory Teaching Artist Sergio Hernandez shared this pic from his online lettering class, presented in collaboration with Pasadena's Public Library and Day One. Using watercolor, Sergio's students explored the idea of "words as form," drawing inspiration from street artists and graphic designers. Follow us for upcoming free workshops like this in collaboration with Day One, the Library, and other organizations we partner with to bring free art experiences to kids and adults in Pasadena and beyond.
Read the article from one of our Community Programs Sponsors, the Pasadena Community Foundation.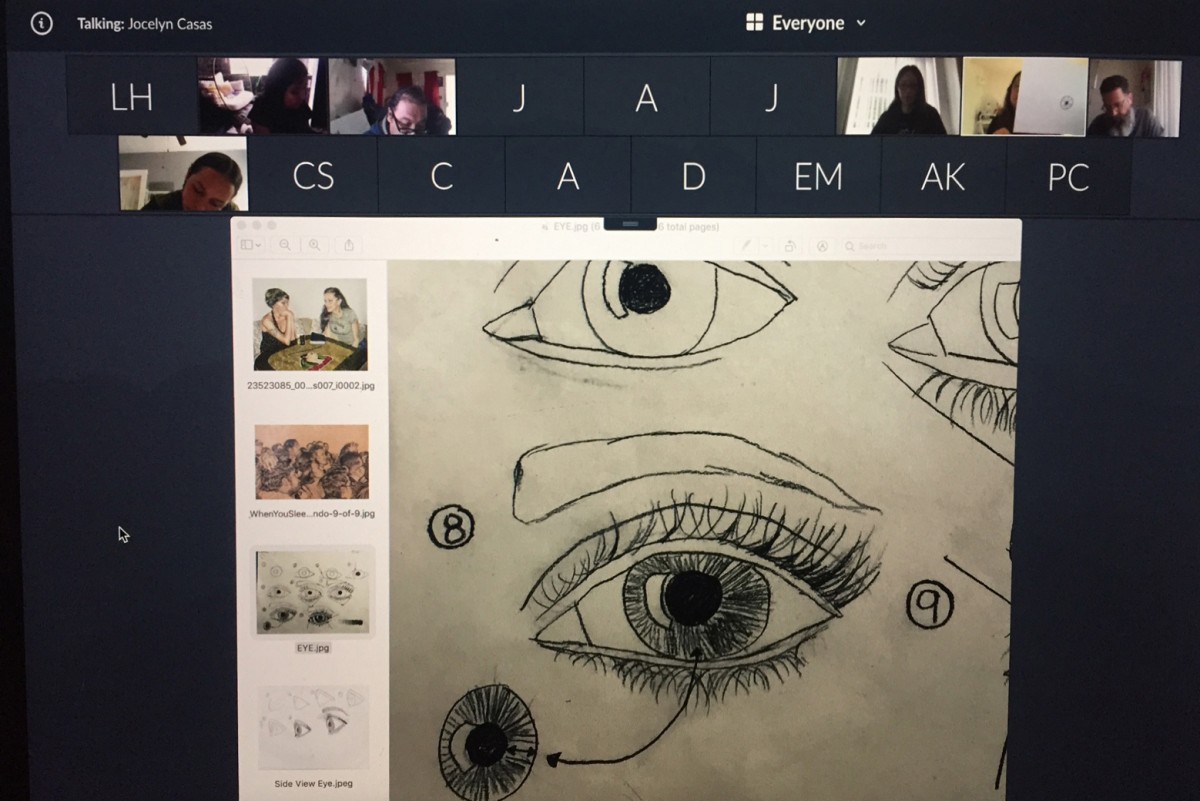 Image: Screenshot of Jocelyn Casas's class for teens XXX. Screenshot courtesy of Armory Teaching Artist Jocelyn Casas.
---
Support our work in the community today.
---
Follow the meaningful work the Armory's Teaching Artists do in our community every day.