Support
The Armory Center for the Arts is a nonprofit, community-based organization that exists in large part because of the generosity of our members, sponsors, and volunteers. Thanks to you, we are able to live up to our mission to provide a creative exchange of ideas in art through community-based programs, education, and exhibition for art students. If you would like to get involved with contemporary art, there are many ways in which you can express your support:
DONATE
The best way to show your support is to make a tax-deductible contribution.
To do so, please fill out our online donation form.
MEMBERSHIP
Support contemporary exhibitions and art education in your community with an Armory membership. Your membership fees help support the Armory's mission to transform lives and communities through the power of art. Get discounts on Armory art classes, birthday parties, catalogs, and more. Starting at the $100 Family level, Armory members can also get similar benefits at over 900 museums in North America, including MOCA, the Frick Collection, and the Walker Art Center.

Increase the value of your membership with your employer's matching funds. Visit your company's public relations or personnel office to find out how, or contact Andrew Gould for assistance at [email protected]. Armory Center for the Arts is a nonprofit, donor-supported organization.

PLEASE NOTE: If you are registering for classes and you want to receive the 10% membership discount. DO NOT MAKE YOUR MEMBERSHIP DONATION HERE. You must go to the Studio registration portal, instead. Simply register for classes via the portal, then, at checkout, you can add a membership and the discount will be automatically applied. Thank you very much.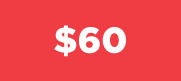 FRIEND
($55 is tax deductible)
• Limited Edition Armory Tote Bag
• 10% off adult studio classes
• Free/discounted admission to Armory events
• Reciprocal benefits at over 800 museums, through the North America Reciprocal Museum Association. Please see their website for information on member organizations.
• Invitation to annual benefit
---


FAMILY
($90 is tax deductible)
All Friend benefits plus:
• Armory Apron
• Register for studio classes 1-week early (paper registration only)
• 10% off studio classes for entire family
• 10% off Art Party Fees


---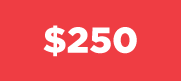 STUDIO CIRCLE
($225 is tax deductible)
All Family benefits plus:
• Invitation to exclusive gallery walk through/tours
• 15% discount on Armory Art Press prints and publications
---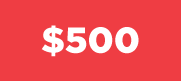 GALLERY CIRCLE
($400 tax deductible)
All Studio Circle Benefits plus:
• Invitation to art salons
• Armory exhibition catalog
• Exclusive preview reception in advance of benefit art auction
• Opportunity to participate in Armory sponsored travel
---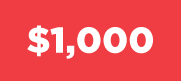 CURATOR'S CIRCLE
($900 tax deductible)
All Armory Advocate Benefits plus:
• Preferential use of Mezzanine or Community Room for your special event
---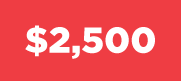 ART LOVERS CIRCLE
($2,200 is tax deductible)
All Curator's Circle Benefits plus:
• Opportunity to host a private reception with gallery talk for friends and colleagues
• Private art class for six

Membership dues are tax-deductible to the full extent allowed by law. The Armory's federal tax ID number is 95-2907884.


VOLUNTEER
Our volunteers are among our most valuable resources. Volunteering provides a rewarding opportunity to share your passion for the arts with others. Volunteers are needed throughout the year for various projects, so it's never too late to participate!
Teen Volunteers: If you are under 18 and looking for a Summer volunteer opportunity, please come in to the Armory to pick up a student volunteer packet from our Studio Department in the front office. We cannot accept online applications for Summer Studio teen volunteers. Please review our volunteer dates and information here.
Thank you for your interest in volunteering in the Armory Studio program. This is an ideal internship for students who are interested in education, art, or working with children. Volunteer interns assist professional teaching artists in classes with children ages 3-11. Your assistance will greatly benefit the teachers and students who come here for their art experience. Ceramics, Stop Motion Animation, Drawing & Painting, Drama, Sculpture, and Photography are just a few of the many classes offered. This is an unpaid internship.
Fall, Winter and Spring are ten week sessions

Winter 2019 Session Dates: January 14- March 22
Adult Volunteers: If you are 18 years or older and would like to volunteer, please fill out a volunteer application form. We often need volunteers for our benefits, events, leafletting, and much more. After submitting your form, our volunteer coordinator will contact you to discuss your schedule and our various volunteer opportunities.
RENT THE ARMORY
---

"We had our wedding rehearsal dinner at the Armory and it was fantastic! The staff was incredibly helpful and made it easy to coordinate exactly what we wanted. The space was perfect for dinner, socializing, and a dance party. We loved the laid-back atmosphere, and it was a bonus to support a good cause in the process." — Casey and Pat


---

Looking for an uncommon venue for an upcoming celebration or convening? With competitive rates and stunning architecture, Armory Center for the Arts is a hidden gem in Old Pasadena that's available for your next function. Unlike other venues, your rental fee directly supports world-renowned contemporary art exhibitions and free art education for at-risk kids. Perfect for wedding receptions, rehearsal dinners, retirement parties, family gatherings, memorial services, filming locations, photo shoots, corporate retreats, screenings, symposiums, panel discussions, book launches, poetry readings, and much more. Armory Center for the Arts is a nonprofit, donor-supported organization.
Thank You
Each year the Armory brings the power of art into the lives of thousands of individuals through education and exhibition programming. A host of government agencies, private foundations, and corporations provide essential support to sustain the quality and reach of Armory programming. The Armory community extends our thanks to the following institutional funders:
Government
U.S. Department of Education, National Endowment for the Arts, Institute of Museum and Library Services, California Arts Council, City of Los Angeles Department of Cultural Affairs, Los Angeles County Arts Commission, Pasadena Arts & Culture Commission, Pasadena Cultural Affairs Division, Pasadena Department of Public Works, Pasadena Water and Power, Pasadena Human Services and Recreation, City of Pasadena Human Services Endowment Fund, Pasadena Unified School District, and The City of Pasadena.
Foundations
The Wallace Foundation, The James Irvine Foundation, The Eisner Foundation, Allequash Foundation, Surdna Foundation, The Ahmanson Foundation, Ralph M. Parsons Foundation, Rose Hills Foundation, The Getty Foundation, The Andy Warhol Foundation for the Visual Arts, Michael J. Connell Foundation, Pasadena Community Foundation, Clarence E. Heller Charitable Foundation, The Green Foundation, Mericos Foundation, Pasadena Art Alliance, Dwight Stuart Youth Fund, Z Clark Branson Foundation, Rowe and Gayle Giesen Trust, Good Works Foundation, Fletcher Jones Foundation, Lluella Morey Murphey Foundation, Ann Peppers Foundation, National Charity League of San Marino, Helix Foundation, Pasadena Arts League, Edmund A. and Marguerite L.A. Burke Foundation.
Corporations
JPMorgan Chase Foundation; One Colorado; Ovation T.V.; Capital Group Companies, Inc.; Bank of America Charitable Foundation; John Caldwell Design; Morton Capital Management; Sony Pictures Entertainment; Macy's Foundation; Rose, Snyder and Jacobs, LLP; Wells Fargo Foundation; The Arba Group, Inc.; Stanislawski and Harrison, CPAs; Strategic Realty Capital, LLC; Vroman's; Holthouse Carlin and Van Trigt, LLP; Target Foundation; Binney, Chase and Van Horne, Inc.; Pasadena Fire Fighters Local 809