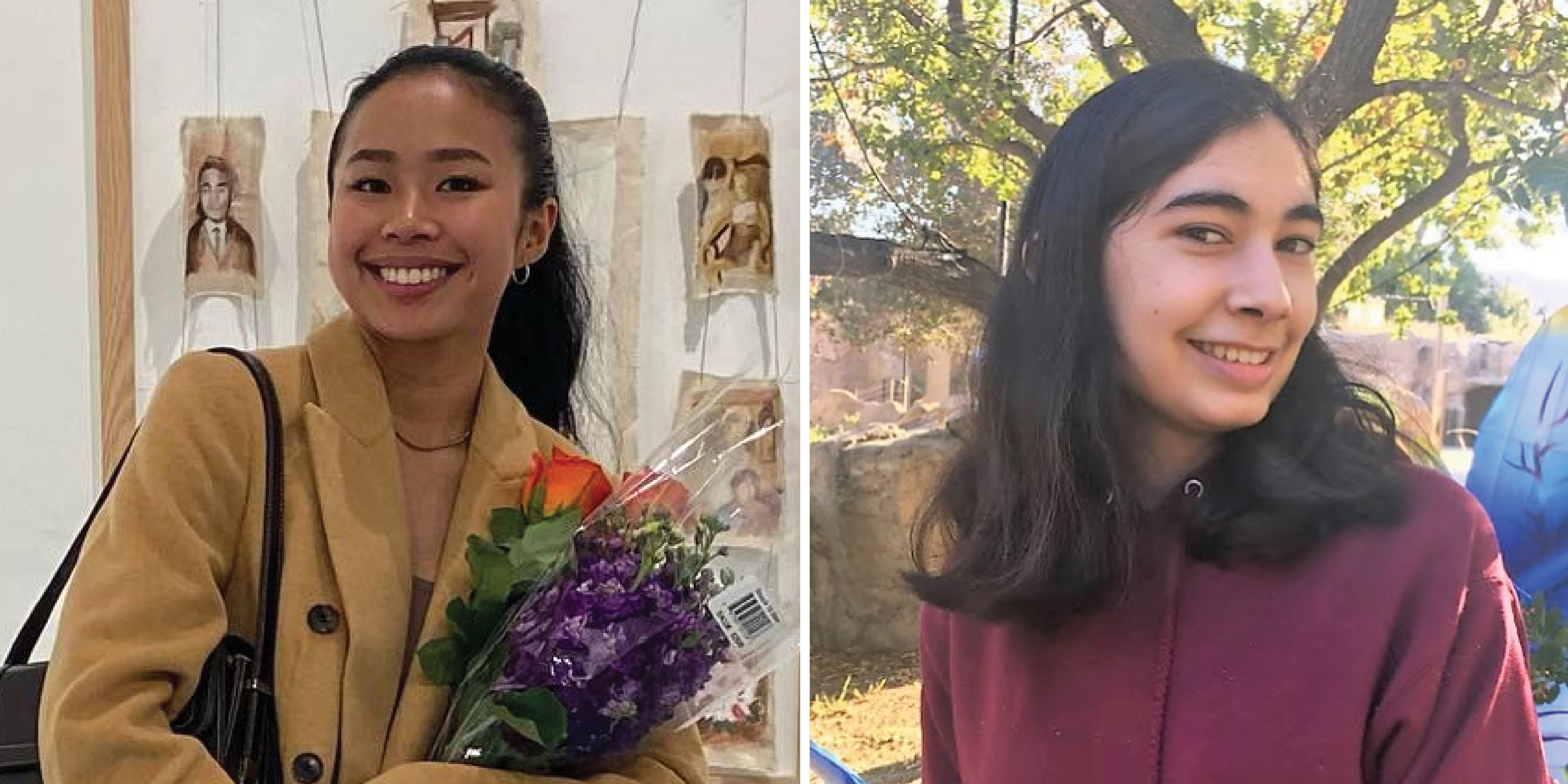 Please join us in welcoming our 2023 Getty Marrow Undergraduate Interns, Julia Aguila and Miranda Bazua.

Julia Aguila recently graduated from California Institute of the Arts' School of Art. Previously, she worked as a Curatorial Intern at the Roy and Edna Disney CalArts Theater and as a Studio Intern at Lockhart Studio. This is her first time working at Armory Arts, and she is excited to be involved in our upcoming exhibition Plein Air.

Julia is an oil painter. Her process involves transforming the memories of her life in the Philippines. Julia's Filipino heritage, and the stories of her family and relatives who have passed, are frequent subjects of her paintings, prints, and photographs.

Miranda Bazua is enrolled at East Los Angeles College, pursuing an arts and animation degree. Her goal is to become a storyboard artist in the animation industry. In their free time, Miranda enjoys watching movies and drawing. Last summer, she enjoyed taking a figure drawing class at Armory Arts with Teaching Artist Andrew K. Currey. She is delighted to join our Communications team this summer.

The Getty Marrow Undergraduate Internship program aims to diversify the staff of museums and visual arts organizations in LA County to better reflect the communities they serve—an imperative in a region that has long enjoyed a majority-minority population.

Since 1993, the program has offered paid internships in core areas of museum work such as curatorship, conservation, education, publications, and public programming. No prior work experience or educational background in the arts is required. To date, 175 LA-area arts institutions, including Getty, have hosted over 3,500 interns, introducing college students to career possibilities in the arts. According to alum surveys, approximately one-third of interns have gone on to work in the arts.
Image (from left): Julia Aguila and Miranda Bazua.