Plein Air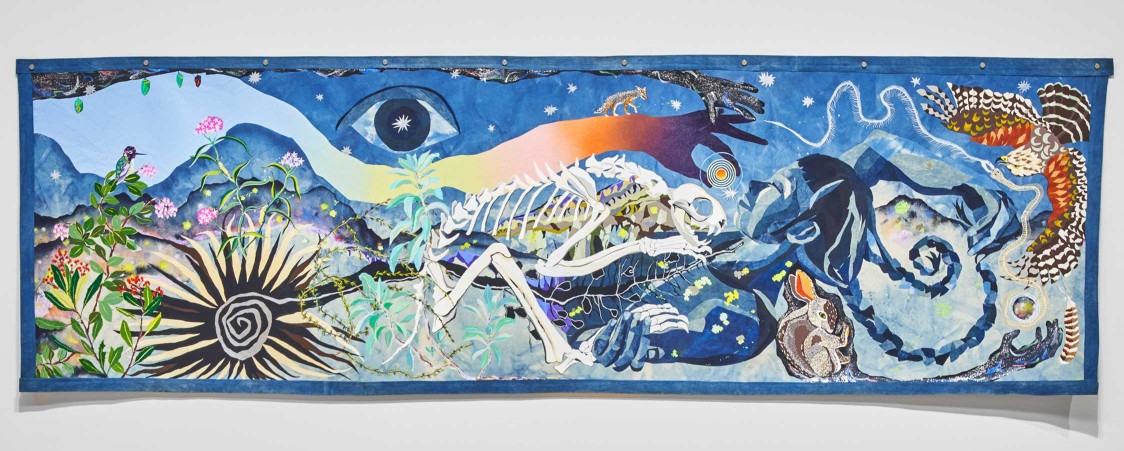 Dates: Friday, Jul 21, 2023 -
Sunday, Dec 10, 2023
Hours:
Thanksgiving Gallery Hours:
Closed Friday, November 24
Open Saturday & Sunday 1-5 PM
Admission is always free
Exhibition Opening: Jul 23, 2023
1:00 PM to 3:00 PM
---
"...a compelling take on our relationship to land and what it means to spend time trying to understand the outdoors."
— Hyperallergic
---
Plein Air is a group exhibition that explores shifting ideas of western landscape, painting, and fieldwork. Traditional plein air painting, which typically involves painting outdoors in a single sitting to capture a vista in a certain quality of light, is taken as a point of departure to consider the ways in which humans use, observe, record, and commune with the land. In this exhibition, the practice of plein air painting is considered in the context of land surveying and settling, public and private space, multidisciplinary onsite research, art history, and the embodied experience of being there. Outdoor painting from observation is approached as ground truth—as bearing witness—a way to experience, process, and understand a range of physical landscapes, and our relationship to them.

The exhibition includes work by Susanna Battin, Esteban Cabeza de Baca, iris yirei hu, KB Jones, Hillary Mushkin, Sterling Wells, and Paula Wilson. The exhibition was organized by guest curator Aurora Tang for the Museum of Contemporary Art, Tucson. An expanded version will be on view in the Armory's Caldwell Gallery from July 21 to December 10, 2023.
Exhibition Guides
Visitor guides are available as downloadable PDFs. Prior to your visit, you can download the Family Guide with information about the exhibition and activities that correspond to the artworks in the exhibition. Paper copies are also available onsite at our gallery desk. Our Family Guide includes educational art-making activities and more information for gallery guests. Family Guides are available for anyone and are specially made for kids to have a deeper dive into the artwork. This document is in English and Spanish.
Upcoming Public Programs
Continue checking this page for more public programs centered around Plein Air, or sign up for our email list to avoid missing out. All exhibition public programs are free, and donations are appreciated. To support our programming, please go to armoryarts.org/support.
Past Public Programs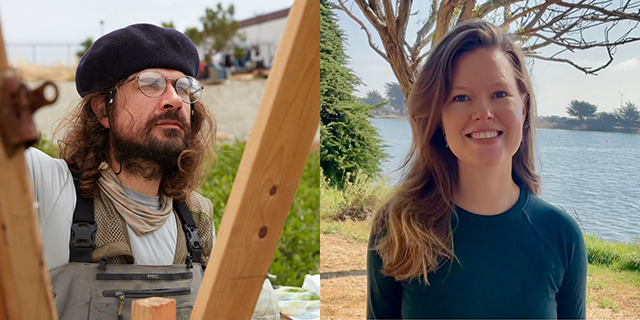 Walking Along the Watershed with Sterling Wells and Melissa von Mayrhauser
Saturday, September 30
9:00 to 10:30 AM
Hahamongna Watershed Park
4550 Oak Grove Drive
Pasadena, CA 91103

Co-presented by the Armory and Fulcrum Arts, join artist Sterling Wells and freshwater ecologist Melissa von Mayrhauser for a walk along the Arroyo Seco and Flint Wash, two streams that are part of the Los Angeles River.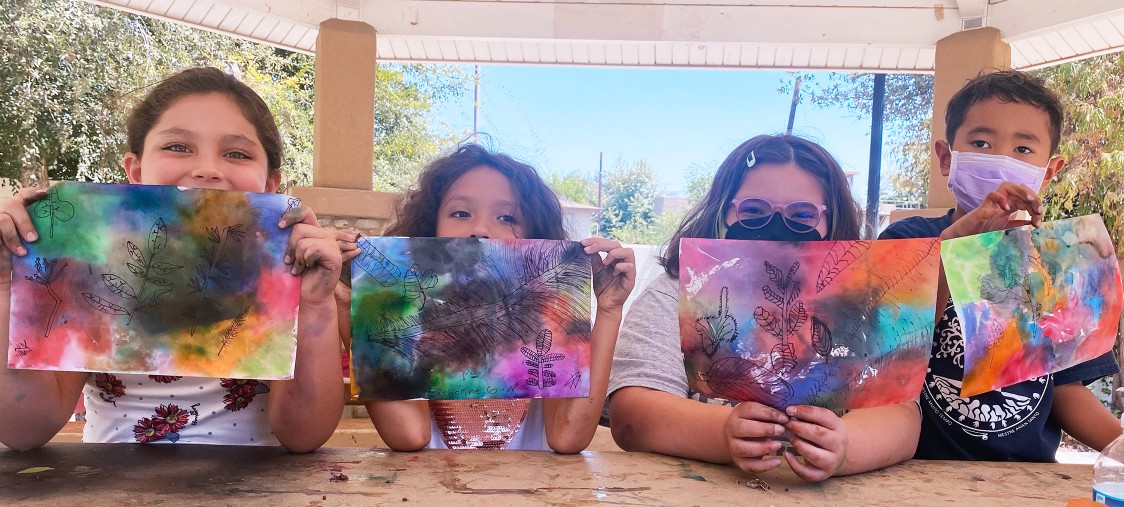 Native Nights at the Hahamongna Native Plant Nursery
Friday, October 27
4:00 to 6:00 PM
Hahamongna Watershed Park Native Plant Nursery
4550 Oak Grove Drive
Pasadena, CA 91103

Join us for an outdoor event featuring all-ages artmaking activities! Armory teaching artist Joe Galarza will lead a printmaking workshop inspired by the native wildlife of the Hahamongna area.
Plein Air at MOCA Tucson was supported by VIA Art Fund and Wagner Foundation; Arts Foundation for Tucson and Southern Arizona; and MOCA Tucson's Board of Trustees, Ambassador Council, and Members. Lead support for all Armory programs comes from the Los Angeles Arts Recovery Fund and the Perenchio Foundation. Generous support for Armory programs is provided by the Mike Kelley Foundation for the Arts. Armory Center for the Arts is a member of and supported by the Los Angeles Visual Arts (LAVA) Coalition.

Image: iris yirei hu, An Intoxication of You, My Third Eye Seeps, 2023. Photo by Elon Schoenholz. Courtesy Armory Center for the Arts.