For Schools
Artful Connections with Math, Science, and English Language Art
Artful Connections with Science (ACS) combines visual arts integrated lessons with hands-on experiential learning opportunities in the classroom that makes science concepts more approachable, understandable, concrete and relevant. The alignment of visual arts with the Next Generation science standards enables teachers to successfully engage all types of learners, and provides students with vital analytical and 21st century skills that transfer to other disciplines.
Artful Connections with Math (ACM) is an innovative program that uses visual arts integration strategies to support math learning for all types of learners. The curriculum addresses a broad range of learning styles through hands-on activities that encourage critical thinking, problem solving, and creativity. This program helps students make abstract math concepts more approachable, understandable, concrete and relevant.
Artful Connections with English Language Art (ACELA) is a visual and language art integrated program that provides students with an opportunity to improve their ability to communicate, increase their vocabulary, and learn to read an artwork as text as they increase their artistic knowledge, skills, and abilities. Students increase their capacity to critically analyze works of art, as they generate and respond to essential questions, make predictions, and compare and contrast visual images.
---
"I love the brief videos that allow me to see the various stages of the lessons, and how I can easily download the lesson plan and materials. Not only are the lessons high-quality, but they are accessible and practical. Integrating content areas such as math and art is key in preparing students for real life in which they will be required to draw on knowledge of various disciplines and use different skill sets. Unsurprisingly, my students are very engaged in the lessons and express positive feelings about them. I have shared your wonderful resource with my second and third-grade colleagues!" - Gabrielle Brick, 2nd Grade Teacher, San Lorenzo Valley United School District Charter School
---
---
The Armory's Artful Connections programs have been thoroughly evaluated and demonstrate marked improvements in students pre- and post-test scores related to the integrated core subjects. Find out how we can help your students achieve. Contact our Executive Director Leslie A. Ito at lito@armoryarts.org or (626) 792-5101 x114.
---
Follow the great work we do in our community every day.




Armory Center for the Arts gratefully recognizes the funders of its Artful Connections programs:




Children Investigate the Environment
Since 1989, the Armory has encouraged thousands of children to hone their critical thinking skills, make real-world connections to classroom learning, and appreciate Pasadena's natural wonders through the power of art. Children Investigate the Environment (CIE) takes Pasadena students into nearby natural environments to learn about the earth and physical sciences through the visual arts.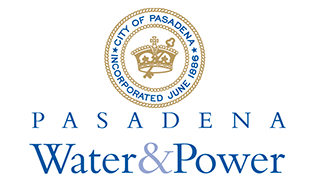 Armory Center for the Arts gratefully recognizes the funders of its Children Investigate the Environment program: City of Pasadena Department of Water & Power, Sahm Family Foundation, and Dwight Stuart Youth Fund

.