Curt LeMieux: Their Ways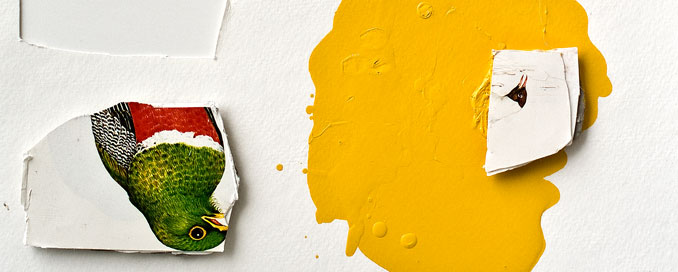 Dates: Sunday, Oct 2, 2011 -
Sunday, Jan 22, 2012
Hours:
Armory Center for the Arts is
temporarily closed to the public.
Exhibition Opening: Oct 8, 2011
7:00 PM to 9:00 PM
Installation artist, sculpture and painter Curt LeMieux creates a new series of work entitled "Their Ways", which references the collision of cultures between birds and humans. In creating his mixed media collages and sculptures, Lemieux attempts to see from the perspective of birds/animals experiencing the loss of habitat, but also tries to find a way of illustrating the ways in which he perceives their communication to occur amongst one another and the gap that exists for humans. In doing so he questions — what is "their" collective understanding of habitat depletion and environmental degradation? What do they "think" about the fact that we repeatedly short-circuit their quest for survival?
• See Exhibition Pics on Flickr
In the Mezzanine Gallery East
Open Tuesday through Sunday, Noon - 5pm