Katie Grinnan: Attempts to stand on shifting currents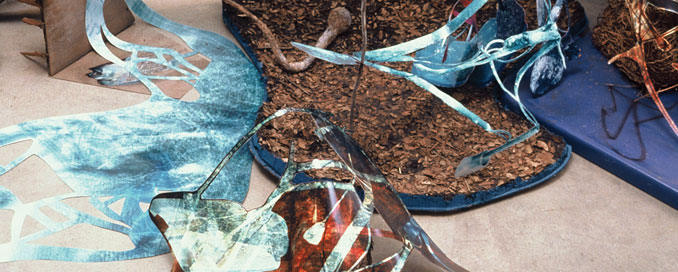 Dates: Sunday, Oct 2, 2011 -
Sunday, Jan 22, 2012
Hours:
Armory Center for the Arts is
temporarily closed to the public.
Exhibition Opening: Oct 8, 2011
7:00 PM to 9:00 PM
This exhibition features older sculptures and new photograms that reference and re-create actual spaces in the world, depicting the fractured way we see and interpret events and places. Thematically, Katie Grinnan's work explores the paradoxical relationship between the permanence of the frozen, photographic moment and the entropy that occurs over time in both the physical and photographic world.
In the Mezzanine Gallery West
Open Tuesday through Sunday, Noon - 5pm
Related resources: