Roni Feldman: Shadowlighter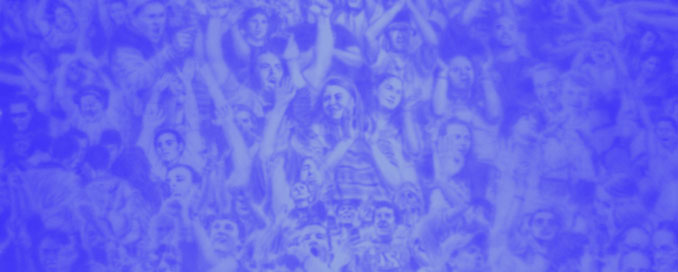 Dates: Sunday, Jun 26, 2011 -
Sunday, Sep 11, 2011
Hours:
Galleries Open 12:00 to 5:00 PM
Wednesdays 12:00 to 7:00 PM
Closed Tuesdays and Holidays
Exhibition Opening: Jun 25, 2011
7:00 PM to 9:00 PM
This exhibition will include two new series of airbrushed paintings by artist Roni Feldman. Shadowlighter will feature both a selection of black on black paintings, as well as white on white ultraviolet reactive Albedo Paintings to be exhibited under black light. The Black Paintings are invisible at first glance, yielding a minimal field. Yet, as viewers pass before them, the gloss paint refracts to reveal an elaborate figurative composition. Conversely, the Albedo paintings are created with white paint on white fabric. The imagery is likewise invisible until displayed under ultraviolet blacklights that cause the white paint to appear dark and the UV sensitive fabric to glow.
Related articles: