The Artist Studio at One Colorado Announces Matt MacFarland as its Artist-in-Residence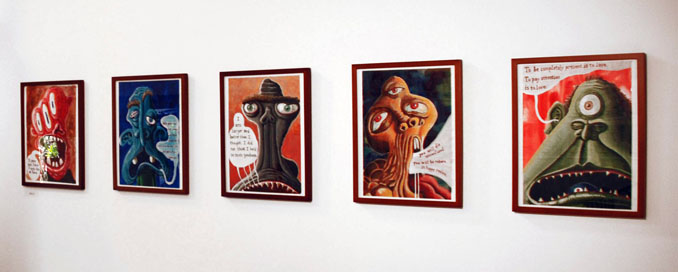 Dates: Saturday, Feb 5, 2011 -
Sunday, Jun 5, 2011
Hours:
Armory Center for the Arts is
temporarily closed to the public.
Armory Center for the Arts and One Colorado are pleased to announce that Matt MacFarland will be Artist-in-Residence at The Artist Studio, a former storefront at 24 Smith Alley that has been converted into a working studio and exhibition space. From February 5 through June 5, 2011, MacFarland will maintain a studio practice while interacting with the general public through drawing and discussion. The Artist Studio is free and open to the public Monday and Wednesday 4pm – 8 pm, Tuesday 1pm – 8pm, and Saturday and Sunday 12pm – 5pm. A closing reception will take place on May 14, 2011 from 7pm -9 pm.