Steven Bankhead: Eighteenth Brumaire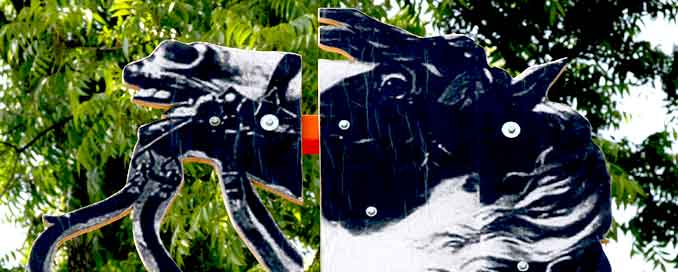 Dates: Wednesday, May 23, 2012 -
Friday, Jun 28, 2013
Hours:
Galleries are open by appointment Fridays 3:00 to 7:00 PM, Saturdays and Sundays 1:00 to 5:00 PM.
Admission is always free.
Exhibition Opening: Jun 24, 2012
3:00 PM to 6:00 PM
In 1801, Napoleon commissioned Jacques-Louis David to create a painting depicting him crossing the Alps in order to valorize his 1799 coup d'état (also known as The Eighteenth Brumaire, regarded by some scholars as the beginning of 20th century fascism). David's famous painting entitled Napoleon Crossing the Saint-Bernard Pass (1801) is a romanticized depiction of valiant Napoleon astride a white stallion rearing back in victory. This work first caught Steven Bankhead's attention when it was used to advertise the exhibition Jacques-Louis David: Empire to Exile at the Getty Center in 2005. The artist's interest in semiotics and sign processes led him to question how the meaning of something can evolve and change over time – how a work of French imperialist propaganda can be equally provocative to contemporary viewers when the semantics are vastly different.
Bankhead's response, entitled Eighteenth Brumaire, is a flattened, monumental, equestrian sculpture standing nearly ten feet tall and consisting of steel armature, plywood, and printed image – all the constructs of a billboard sign. The work represents David's horse, removed from its surroundings with most of Napoleon cut out as well. With a tongue-in-cheek flair, Bankhead addresses American capitalism/imperialism by removing the very figure that symbolizes domination (Napoleon) and leaves a riderless horse – what many Americans deem an emblem of freedom.
The meaning of an object is often justified by its chosen location. Accordingly, the work was first displayed on the rooftop of Steve Turner Contemporary on Wilshire Boulevard, across from Los Angeles County Museum of Art, to elicit a dialogue about the Getty's opulence during its Pacific Standard Time campaign throughout Southern California in 2010, following the global financial crisis. By relocating the work to Pasadena's Madison Neighborhood Casita in 2012, Bankhead once again challenges the viewer to question how location, in this case, can enlighten the potential for new meaning.

Biography
Steven Bankhead's project-based work is guided by a principal interest in signs and sign processes. He often explores the push/pull that exists between art and advertising – in essence, how one informs the other. It is his belief that all paintings are signs; forms of communication between the artist and the viewer. Born in 1971 in Augusta, Georgia, Steven Bankhead earned a BFA at Auburn University and an MFA at Otis College of Art and Design (2001). He has had solo exhibitions at Emma Gray HQ, Los Angeles (2011); Circus Gallery, Los Angeles (2008 & 2010); and at Galerie Andreas Binder, Munich (2009).
About the Armory Center for the Arts
The Armory Center for the Arts, in Pasadena, California, builds on the power of art to transform lives and communities through presenting, creating, teaching, and discussing contemporary visual art. The organization's department of exhibitions mounts over 25 visual arts exhibitions each year at its main facility and in locations throughout the City of Pasadena. In addition, the Armory offers studio art classes and a variety of educational outreach programs to more than fifty schools and community sites. The Armory believes that an understanding and appreciation of the arts is essential for a well-rounded human experience and a civil community.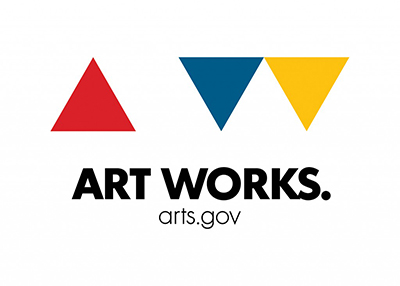 Funding for Steven Bankhead's Eighteenth Brumaire provided by the National Endowment for the Arts.