Jim Skuldt: Island Effects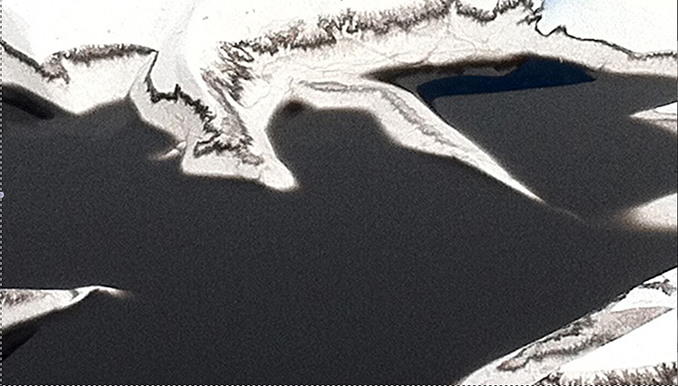 Dates: Wednesday, Jul 10, 2013 -
Sunday, Sep 22, 2013
Hours:
Galleries Open 12:00 to 5:00 PM
Wednesdays 12:00 to 7:00 PM
Closed Tuesdays and Holidays
Exhibition Opening: Jul 13, 2013
7:00 PM to 9:00 PM
California (finally) falls into the ocean in Jim Skuldt: Island Effects, an exhibition at the Armory Center for the Arts.
Armory Center for the Arts is pleased to present Island Effects, new works by Los Angeles-based artist Jim Skuldt. The exhibition, in the Armory's Mezzanine Galleries, opens on Wednesday, July 10 and runs through Sunday, September 22, 2013.nA reception, free and open to the public, will take place on Saturday, July 13, from 7-9pm. Jim Skuldt: Island Effects has been organized for the Armory by Sinéad Finnerty-Pyne, Gallery Manager / Assistant Curator.
Jim Skuldt: Island Effects is new work comprised of topographical representations of speculative seismic mishaps, flood scenarios, and observations, in the form of works on paper, ceramics, casts, and contrasting photographic imagery. As its point of departure the exhibition takes, in Skuldt's words, "mass-hysterical narratives grounded in an understanding of the world that has effectively stalled at the pre-teen level," an understanding that can be described in terms of an "island effect – an inbreeding witnessed within the gene pool of insular environments."
The apex of these psychic narratives is that of California (finally) falling into the ocean, to which the artist applies certain "grade-school scientific misunderstandings, channeled through middle-school art-therapeutic practices" that inform a body of work Skuldt describes as meeting at the confluence of "scientifically-informational" and "informally science-fictional."
The "misunderstandings" of Skuldt's artistic inquiry "seem to occur where the apocalyptic meets the quotidian – where urgency looms in the future, but never quite reaches us; and as we are always willing to create absurdly temporary solutions, panic is manifested as a sort of anxiety for real-estate opportunities and adequate surf locations."
According to Skuldt, "in these scenarios, any plausible cause-and-effect relationship is doubtful in light of such a preposterous overabundance of water (certainly exceeding any sea-level shifts conceivably caused by submerging-land-mass or global-warming scenarios). Looking beyond the familiar apocalyptic scenario, Skuldt favors a study of spatial representations – "from the physical, to the informational, and back to the physical – posed as a collection of played-out articulations of special causes, special effects, and views from space."


About the Artist
Jim Skuldt received an MFA from the California Institute of the Arts in 2005. He has exhibited at various venues including Marlborough Chelsea, Sculpture Center, and the Elizabeth Foundation in New York; Los Angeles Contemporary Exhibitions, the Museum of Contemporary Art, and LTD Los Angeles in Los Angeles; High Desert Test Sites in Joshua Tree, CA; and Friche la Belle de Mai in Marseille, France. He is the recipient of the Creative Capital Grant (Muriel Pollia Awardee), the Harpo Foundation Grant, California Community Foundation Emerging Artists Fellowship, the Durfee Foundation ARC Grant, and the Center for Cultural Innovation Investing in Artists Grant. He is the recipient of artist residencies with the Rauschenberg Foundation, the Center for Art and Performance at University of California Los Angeles, the Banff Centre, AIR Antwerpen, and the Triangle France Residency in Marseille, which he reached via container ship.