Attunement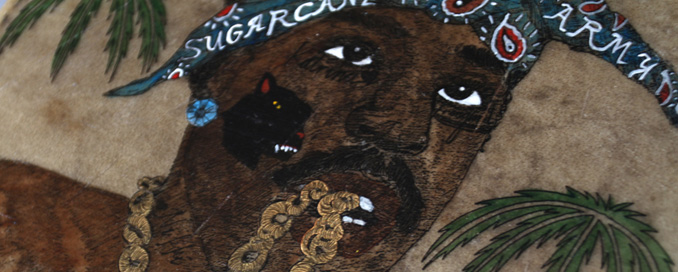 Dates: Saturday, Nov 1, 2014 -
Sunday, Dec 14, 2014
Hours:
Open Fridays 2-6 PM
Open Saturday & Sunday 1-5 PM
Admission is always free
Exhibition Opening: Nov 1, 2014
6:00 PM to 8:00 PM
Attunement pays tribute to artists who function on multiple frequencies. They flow through worlds, above boundaries, under surfaces, around obstacles and inhabit the spaces in-between. They communicate on multiple channels, and their work can be defined as exceptionally rich, layered, complex, and in some ways "off the charts." In order to appreciate the messages fully, we must "tune in" to the ranges of expression that continue infinitesimally through space and time. Exhibiting artists include; Esther Belin, York Chang, Mercedes Dorame, Nery Gabriel Lemus, Gary Garay, Salomón Huerta, Lorenzo Hurtado Segovia, Khalid Hussein, Annapurna Kumar, Trang T. Le, Anthony Lepore, Dan Taulapapa McMullin, Fiamma Montezemolo, Amitis Motevalli, Ellie Parker, Gala Porras-Kim, Miko Revereza, Shizu Saldamando, Frohawk Two Feathers, Perry Vasquez, Samira Yamin, and Brenna Youngblood.

• Read Press Release
• See Exhibition Pics on Flickr
Co-produced by Leonardo Bravo, River Jukes-Hudson, and David Shorter, Attunement is part of the continuing programming of Big City Forum's City of Hope, City of Resistance: Research and Actions on the Urban Level in residence at the Armory through December 2014.

Big City Forum's residency at the Armory is supported with funding from the National Endowment for the Arts.