Expanding on an expansive subject, Part 2: Analia Saban, Is this a painting?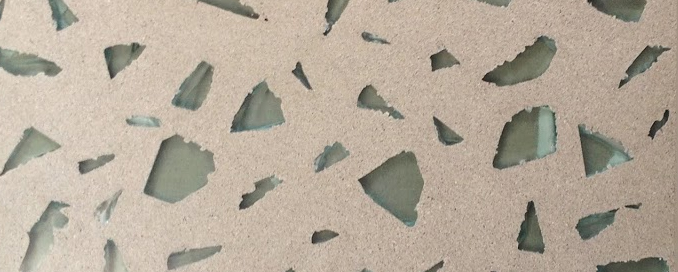 Dates: Saturday, Sep 6, 2014 -
Sunday, Oct 26, 2014
Hours:
Galleries are open by appointment Fridays 3:00 to 7:00 PM, Saturdays and Sundays 1:00 to 5:00 PM.
Admission is always free.
Exhibition Opening: Sep 6, 2014
6:00 PM to 8:00 PM
Armory continues Expanding on an expansive subject, with Part 2 featuring work by Analia Saban. Expanding on an expansive subject launched in July with an exhibition by Margie Livingston, entitled Paint as canvas, and now continues with Analia Saban in a solo project entitled Is this a painting?. The series Expanding on an expansive subject has been organized by the Armory's Assistant Curator Sinéad Finnerty-Pyne.
In this exhibition, Analia Saban continues the conversation initiated by Margie Livingston in Part 1 of Expanding on an expansive subject. Whereas Livingston completely abandons the canvas to investigate the limits of painting, Saban challenges the viewer's notion of what a painting is by abandoning its presumably inherent medium - paint - in a selection of recent paintings.
The title of the exhibition Is this a painting? references Jackson Pollock's famous question to his wife, painter Lee Krasner, upon completing a canvas. This incident, in the late 1940s, marked the threshold of an unprecedented moment in art history, where painting was forever changed, and artists like Robert Rauschenberg, Helen Frankenthaler, Robert Ryman, Agnes Martin, and John Baldessari, among others began to explore the limits and very definition of the medium itself. This exhibition approaches Pollock's question far more literally by asking if, by association, an artwork without paint can in fact be a painting.
Analia Saban embraces a conceptual approach to painting, considering it as both the subject and object of her artistic inquiry. Proficient in its formal and intellectual precedents, she examines the physical and social constructs of painting with a keen sense of irony. Is this a painting? examines two series of recent works in which Saban attempts to stretch the "rules of painting" while questioning its meaning. Whereas all of the artworks routinely hang on the wall and are created on canvas with flat surfaces, they lack the very presence of the medium that has come to define them, paint itself. One series is composed of raw blank canvases that resemble "home accents," and the other employs concrete on canvas - a material with a curing cycle similar to paint as it begins wet and dries over a period of time. Through these tongue-in-cheek associations, Saban debunks the myths of common painterly tropes. While she strips painting down to its very core (bare canvas), Saban accordingly builds it up with something as weighty as the topic itself (concrete).
Analia Saban was born in Buenos Aires, Argentina and currently works in Los Angeles. She received a BFA in Visual Arts from Loyola University in 2001 and an MFA in New Genres at the University of California in Los Angeles in 2005. Recent exhibitions include Le Club des Sous L'Eau (2013), Palais de Tokyo, Paris; Transforming the Known, Works from the Bert Kreuk Collection (2013), Gemeentemuseum den Haag, The Hague; The Ecstasy of the Newness of the Image (or the Communicability of an Unusual One) (2013), Hessel Museum of Art, Bard College, Annendale-on-Hudson, NY; Paint Things: Beyond the Stretcher (2013), deCordova Sculpture Park and Museum, Lincoln, MA; Lost Line: Selections from the Permanent Collection (2012), The Los Angeles County Museum of Art; and Made in L.A. 2012 (2012), Hammer Museum, Los Angeles. Her artwork is represented in the collections of the Hessel Museum of Art at Bard College; the Hammer Museum at UCLA, Museum of Contemporary Art, and Los Angeles County Museum of Art, all in Los Angeles; and the Norton Museum of Art in West Palm Beach, FL.
• See Exhibition Pics on Flickr
About the exhibition Expanding on an expansive subject
In order to explore new meaning in a centuries-old artistic pursuit, Expanding on an expansive subject features nine artists' investigations of painting's range and potential as a cross disciplinary medium, and its relationships to the disciplines of sculpture and performance. The show asserts a unique model as a group exhibition displayed as individual solo projects in the Armory's intimate Pasadena Art Alliance Gallery, located on the building's second floor. Expanding on an expansive subject opened with work by Margie Livingston and continues with projects by Analia Saban, John Burtle, Liat Yossifor, John Knuth, and others to be announced. Each of the nine parts of Expanding on an expansive subject will run for approximately six weeks.
After a series of deaths and rebirths, painting has emerged in recent decades in an expanded form: as a medium, material, process, object, concept, and discourse. This exhibition examines nine artists' responses to the materiality and fluidity of the ever-evolving practice of painting through an engagement with multiple disciplines. The artists in Expanding on an expansive subject embrace contemporary painting's lenient disciplinary boundaries as they embrace a newfound freedom with the medium.