Karin Apollonia Müller: World's Edge @ Roadside Attraction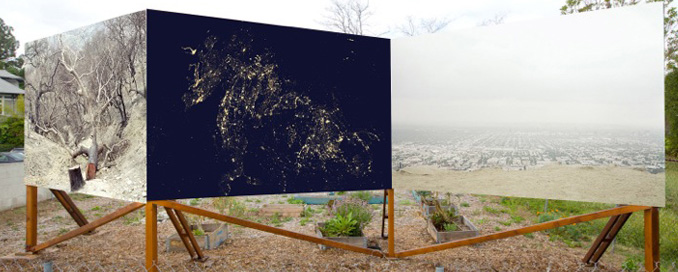 Dates: Saturday, Sep 27, 2014 -
Saturday, Oct 31, 2015
Hours:
Galleries are open by appointment Fridays 3:00 to 7:00 PM, Saturdays and Sundays 1:00 to 5:00 PM.
Admission is always free.
The Armory is pleased to present Karin Apollonia Müller: World's Edge, an outdoor exhibition that features three photographic works by German artist Karin Apollonia Müller on display at Roadside Attraction, the Armory's open-air gallery in Northwest Pasadena.

These three images represent the artist's ongoing investigation into the seemingly paradoxical intersection between the natural landscape and complex urbanization, where cultivated spaces and urban structures collide with nature.

Karin Apollonia Müller: World's Edge is mounted in conjunction with Big City Fourm's 15-month Armory residency, entitled City of Hope, City of Resistance: Research and Actions on the Urban Level. Big City Forum's residency at the Armory is supported with funding from the National Endowment for the Arts.

Roadside Attraction is an official exhibition venue of AxS [ak-sis] — a two-week citywide festival produced by the Pasadena Arts Council that explores the nexus of artistic and scientific inquiry, promoting experimentation and cross-fertilization between these disciplines.
• See Exhibition Pics on Flickr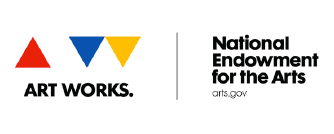 Image Credit: © Karin Apollonia Müller. Courtesy of the Artist and Diane Rosenstein Fine Art, Los Angeles.