Giacomo Castagnola: Common Trades, Urban Metabolism of Knowledge, L.A. Version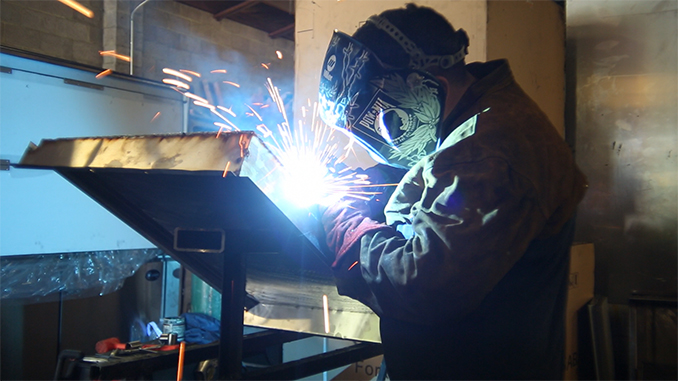 Dates: Sunday, May 7, 2017 -
Sunday, Sep 17, 2017
Born and raised in Peru, Mexico City and San Francisco-based artist/designer Giacomo Castagnola has mapped where LA's traditional Latin American food vending carts are built by interviewing the tradespeople who build them—many of whom are immigrants from Latin America. Castagnola has created a video documenting the tradespeople's process and the alternative, micro-economies within which many of them conduct business.

• Read Press Release

• View Exhibition on Flickr

Giacomo Castagnola: Common Trades, Urban Metabolism of Knowledge, L.A. Version / Oficios Comunes, Metabolismo Urbano de Saberes, Versión L.A. is part of a series of exhibitions, events, and publications—collectively entitled #BetweenDownBelow / #EntreAbajoMasAbajo—that have emerged from extensive research in Mexico for the Getty's Pacific Standard Time LA/LA initiative.

Made possible with support from California Arts Council: Artists Activating Communities, The Andy Warhol Foundation for the Visual Arts, and the Consulate General of Mexico in Los Angeles.
Image: Courtesy of Giacomo Castagnola