Between Words and Silence: The Work of Translation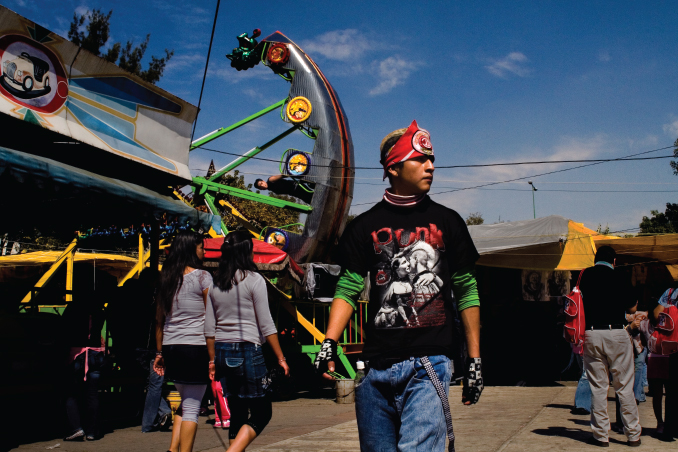 Dates: Sunday, Jan 29, 2017 -
Sunday, Apr 2, 2017
This exhibition addresses the inherent impossibility ​of understanding "the other," the necessity of our efforts to try, an acceptance of these limitations, and the possibilities that emerge. The artists in this exhibition are from Brazil, Colombia, Japan, Mexico, Saipan, Spain, and the US. All currently reside in Los Angeles or Mexico. A reading room that features display of several dozen political posters by contemporary Mexican and international graphic designers from the collective Imágenes en Voz Alta, along with an ongoing screening of selections from historic Mexican cinema, and texts chosen by artists whose works are on display in the Caldwell Gallery.

Between Words and Silence: The Work of Translation has emerged from extensive research in Mexico being conducted for our upcoming exhibition Below the Underground: Renegade Art and Action in 1990s Mexico—part of the Getty's new Pacific Standard Time LA/LA initiative—which will take place at the Armory in autumn 2017.

Exhibiting artists include Antena, Federico Gama, Daniel Guzmán and Luis Felipe Ortega, Naotaka Hiro and Sid M. Dueñas, Jota Izquierdo, Sarah Minter, Lorena Mal, Gala Porras-Kim, and Clarissa Tossin.
Media
• View Press Kit

• View Exhibition Images on Flickr

• View Imágenes en Voz Alta on Flickr

• #BetweenDownBelow, #EntreAbajoMasAbajo

Made possible with support from The National Endowment for the Arts, The Andy Warhol Foundation for the Visual Arts, and the Consulate General of Mexico in Los Angeles.

Image: Federico Gama, Fuerza de gravedad, from the series Top Models mazahuacholoskatopunk, 2008.