Berman Board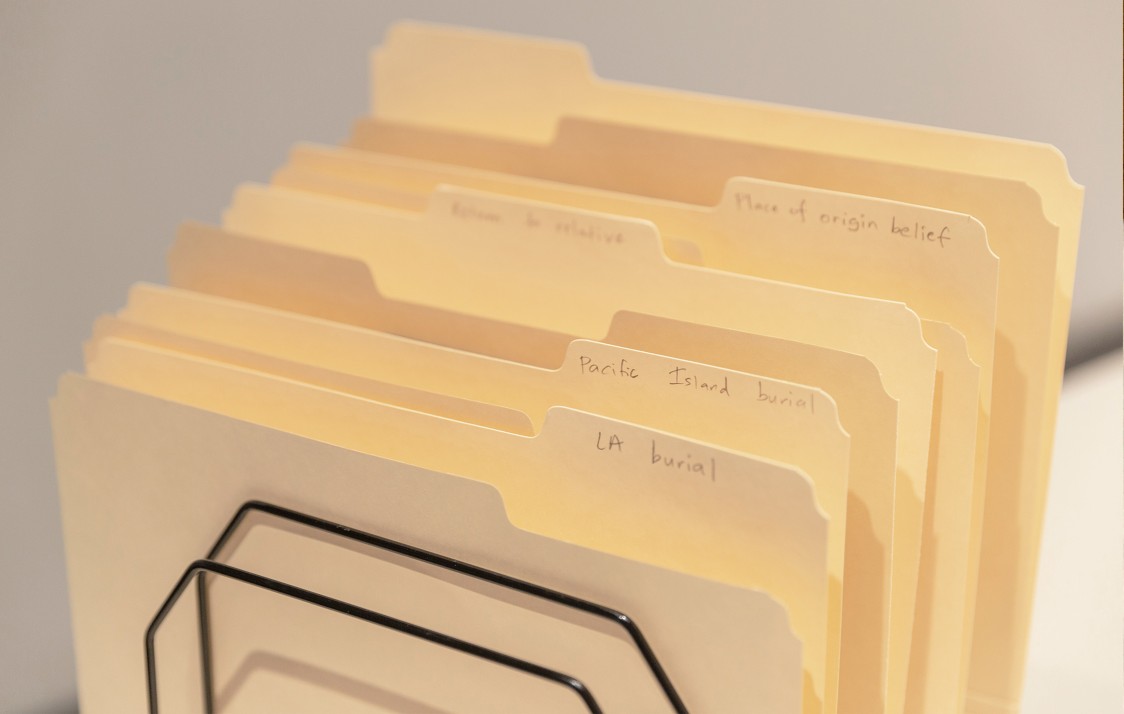 Dates: Sunday, Oct 6, 2019 -
Sunday, Jan 12, 2020
Hours:
Gallery Hours:
Fridays 2-6 PM, Saturday & Sundays 1-5 PM
Admission is always free.
Exhibition Opening: Oct 5, 2019
6:00 PM to 8:00 PM
Armory Center for the Arts is proud to present the Berman Board, a group project with Fiona Connor, Neil Doshi, Michala Paludan, and Gala Porras-Kim.
The Berman Board formed in 2017 as a collaborative think-tank, made up of three artists and a designer, to consider the future of eleven objects, gifted to Connor, that originated from regions and cultures across Africa, Asia, Oceania, and North America. Connor formed the board by inviting Doshi, Paludan, and Porras-Kim—whose practices test institutional customs of collection and display—to explore the meanings conferred upon cultural objects through architecture, images, and signs. The project contemplates what it means to trace the hidden travels and worlds of objects and artifacts, considers the ways in which they hold histories of colonial violence, and through this exhaustive process figures out what a conscientious and fair form of caretaking could be. How can we shift the ways in which we understand institutional collections and the language surrounding them, as well as the narratives associated with objects by means of exhibition context and design?

Related programs aim to make space for the board, participants, and audience to discuss issues around restitution, display and documentation, the administration of collections, and the production of artistic value. See below for the complete schedule. All Berman Board programs and events are free and open to everyone.

Berman Board was organized for the Armory by guest curator Suzy Halajian.


Exhibition Related Programs
Berman Board Closing Event: walkthrough with Suzy Halajian
Sunday, January 12, 4:00 to 5:00 PM

This final program on closing day will expand on the Berman Board's line of inquiry and connect the themes and ideas explored in the exhibition and related public programs. Curator Suzy Halajian will lead informal walkthroughs with visitors. This event is free and open to everyone.
---
Observational Drawing Sessions with Fiona Connor
Wednesdays (2 meetings), October 23 and January 8, 7:00 to 9:00 PM
All levels are welcome

After an introduction on the collection, Connor will guide participants to look, study, and draw the objects under consideration by the Berman Board. Participants will have the option of contributing their drawings to a growing archive that is part of the exhibition in the Mezzanine Gallery.
---
Documents Read Aloud, organized by Neil Doshi
Saturday, November 16, 4:00 to 6:00 PM

A voice actor will orate the various documents used to catalogue the Berman Board collection. These documents function as metadata of the objects, in that they provide further information and context by describing and identifying such elements as purchase history, media type, formal qualities, etc. Light refreshments will be served.
---
Listening Party, organized by Fiona Connor and Neil Doshi
Wednesday, December 4, 7:00 to 9:00 PM

Connor and Doshi will compile interviews conducted with people in and around Los Angeles about being stewards of a non-institutional collections. Excerpted segments will be presented in a listening session, after which the recording will become part of the Berman Board archive.
---
Berman Objects Reading Group, organized by Michala Paludan
Sunday-Wednesday (4 meetings), December 8-11, 6:00 to 9:00 PM

The group will read a selection of texts on the subject of collecting and restitution, with ten of the eleven objects on hand as a case study for concrete discussion. Among other things, participants will consider extracts from the 2018 Restitution Report, theoretical texts, poems, and fiction. Each of the four sessions will be centered around a 1 1/2 hour-long close reading followed by conversation. Paludan will facilitate the sessions and other board members will join when available. More details on additional programs forthcoming.
---
Banner Image: Gala Porras-Kim, Polychrome skull possible futures, 2019.