Club SCUM: Three Year Anniversary Exhibition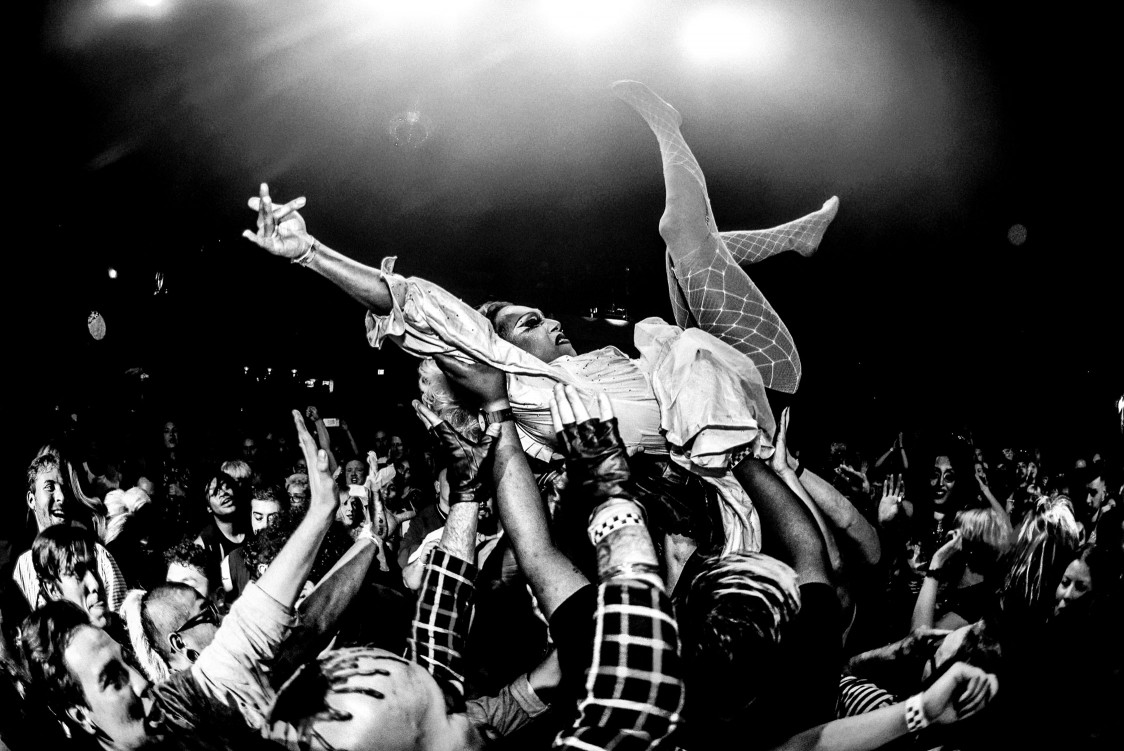 Dates: Sunday, Jun 23, 2019 -
Sunday, Sep 15, 2019
Hours:
Galleries open daily 12:00 to 5:00 PM
Closed Tuesdays and holidays
Admission is always free
Exhibition Opening: Jun 22, 2019
6:00 PM to 8:00 PM
As Club SCUM enters its third year, the Armory celebrates this milestone with an exhibition that features ephemera, flyers, and photographs taken at the club. Founded by Rudy "Bleu" Garcia and Ray "Hex-Ray" Sanchez, Club SCUM is a boundary-pushing, community-building, monthly queer punk POC party at Chico, a venue located on the border of East Los Angeles and Montebello. With its focus on diverse drag performers, and identities that don't fit into stereotypes, Club SCUM is a platform that welcomes everyone and provides queer Latinx youth a space to gather, create, dance, sweat, feel safe, and transcend the routines of everyday life.

The exhibition coincides with the 50th anniversary of the Stonewall uprising in New York City, a series of protests against police raids of Stonewall Inn, a mainstay of gay club culture in Greenwich Village. The uprising is considered a catalyst for what came to be called the gay liberation movement and today's advocacy for LGBTQ rights.

Saturday, September 7, 2019 Time: TBD
More details coming shortly.
Artwork by Lorenzo Del Castillo.
Media
East LA's Club sCUM Hosts the Spanish-Language Queer Punk Party of Your Dreams
(Remezcla)
Club Scum celebrates three years of championing the LGBTQ Latinx community
(LA Times)

19 Photos Celebrate the Beauty of SCUM
(The Advocate)
Image: Drag Surfin' USA by Anthony Mehlhaff, 2019.