Tanya Aguiñiga: Borderlands Within/La Frontera Adentro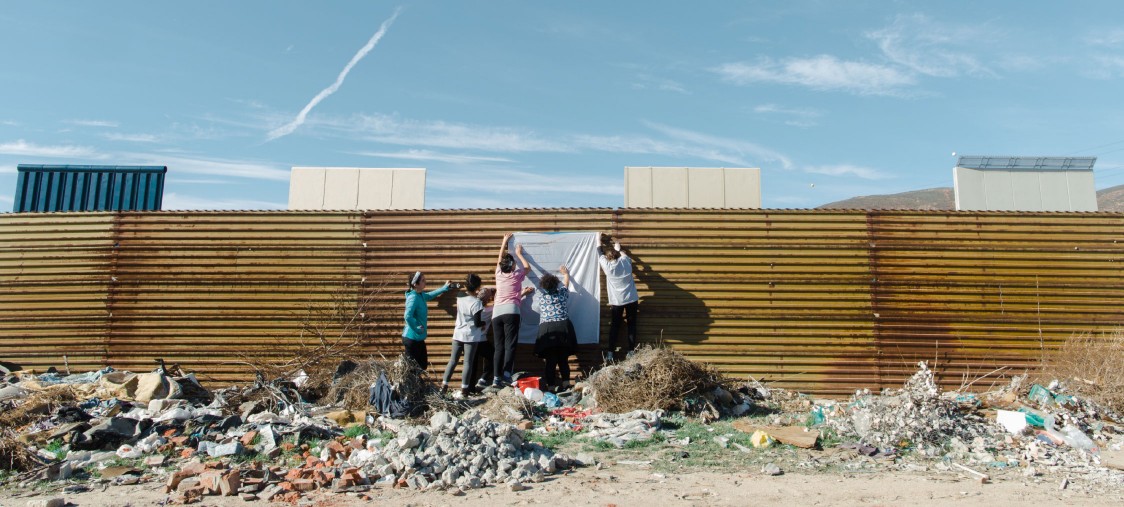 Dates: Sunday, Feb 9, 2020 -
Saturday, Dec 12, 2020
Hours:
Armory Center for the Arts is
temporarily closed to the public.
Drawing from the lived experience of the US/Mexico border, Tanya Aguiñiga has developed an experimental approach to craft, using fiber, ceramics, hand-blown glass, and traditional techniques to generate conversations about and across political and cultural divides. Given the ongoing persecution of migrants along the border, and amid an increasingly polarized political climate, Aguiñiga's upcoming exhibition at the Armory highlights her long-standing commitment to thoughtful and urgent dialogue on immigration politics, transnational identity, and community activism. Along with the Los Angeles debut of some of the artist's most iconic works, including the binational border-epic AMBOS, this exhibition will also feature a site-specific commission that repurposes the walls of the Armory as an artist-activated loom.
Media
Tanya Aguiñiga: the Uplifter Creating Bridges Across the Border
(LA Weekly)

How an artist builds connectivity across border walls
(KCRW)

Black lives, immigration and politics are focal points of new LA art exhibits
(KCRW)

Image: Tanya Aguiñiga, America's Wall (performance photo), 2018. Performed by Tanya Aguiñiga, Jackie Amézquita, Cecilia Brawley, Natalie Godinez, Izabella Sanchez, and Shannen Wallace. Photo by Gina Clyne. Courtesy of the artist.

This exhibition has been produced with generous support from the Pasadena Art Alliance.