Alison Saar: Of Aether and Earthe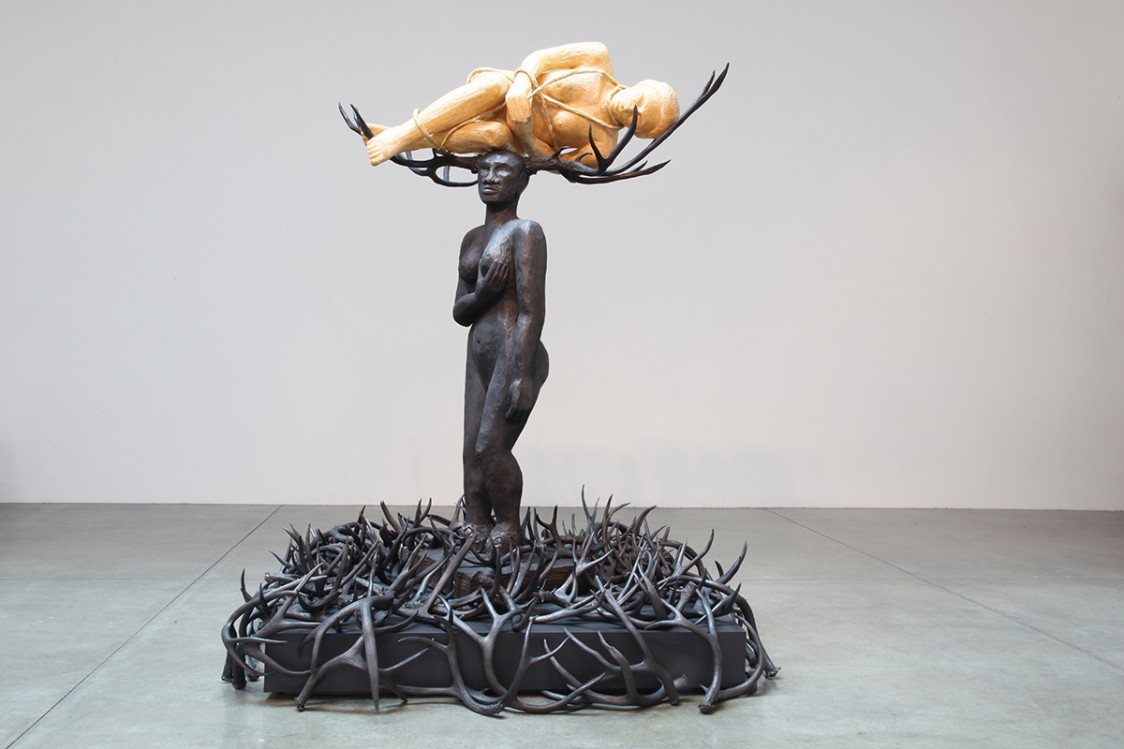 Dates: Monday, Sep 14, 2020 -
Sunday, Dec 20, 2020
Hours:
Galleries Open 12:00 to 5:00 PM
Wednesdays 12:00 to 7:00 PM
Closed Tuesdays and Holidays
Exhibition Opening: Sep 13, 2020
3:00 PM to 5:00 PM
Armory Center for the Arts and the Benton Museum of Art at Pomona College (formerly Pomona College Museum of Art) are partnering to present this exhibition of Los Angeles-based artist Alison Saar's work connected to myths and archetypes, invisible bodies and hidden histories, and timeless paradigms of grounding and transformation. Highlighting the dualities that are woven throughout her art, Alison Saar: Of Aether and Earthe explores and complicates the binaries of body, spirit, earth, and air. For Saar, this title suggests esoteric, alchemical transformations of elemental properties: with aether representing the spiritual and non-material, and earthe—with the archaic spelling—suggesting a rootedness to physical materials.

Alison Saar: Of Aether and Earthe—one exhibition at two venues—surveys Saar's sculptures and installations. With her use of distinctive forms and materials, Saar creates powerful figurative sculptures that activate histories and legacies of survival. The Armory will showcase Saar's female figures that suggest elements of fire, air, and aether, while the Benton will highlight work that emphasizes grounded, earthly, and watery qualities.

A catalog will accompany the exhibition, made possible with lead support from The Fellows of Contemporary Art, who awarded the 2020 Curator's Award co-curators Rebecca McGrew at the Benton and Irene Tsatsos at the Armory. Phyllis Jackson (Professor of Art History, Pomona College), Christina Sharpe (Professor of Humanities at York University), and editors McGrew and Tsatsos will contribute essays to the 192-page exhibition catalog.
Alison Saar: Of Aether and Earthe is made possible with lead support from the Fellows of Contemporary Art

Image: Alison Saar, Rouse, 2012, Wood, paper, bronze, found antler sheds, graphite. 90 x 60 x 60 inches. Image courtesy of the artist, and L.A. Louver.