Neha Choksi: Hierarchy Study (Elementary)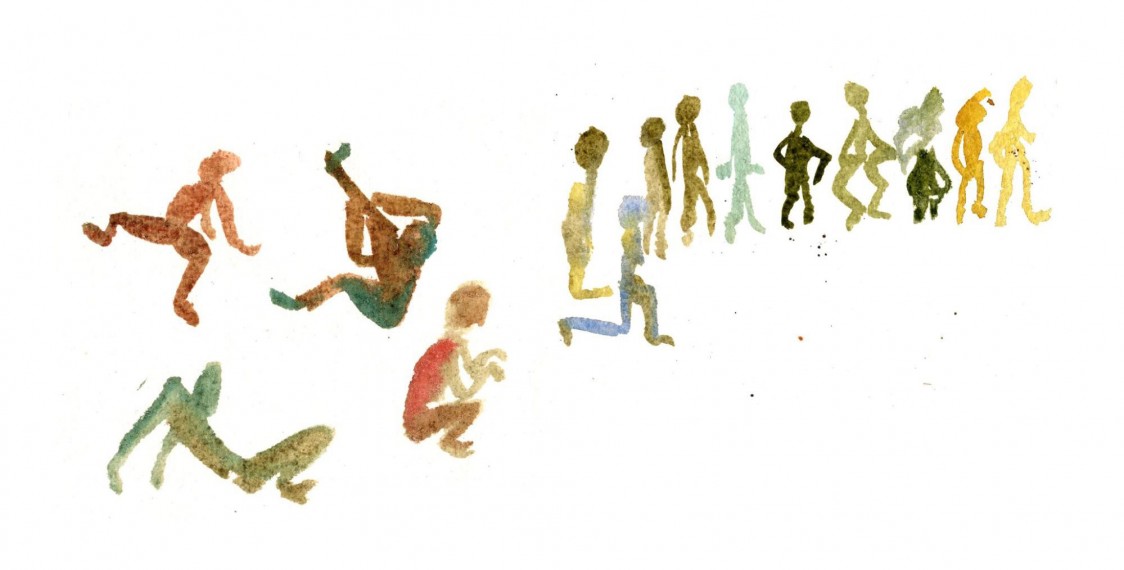 Dates:
Friday, Jun 3, 2022
Co-commissioned with Pieter Performance Space, as part of the exhibition Knees, Schools, Urges, curated by Jennie MaryTai Liu with Alana Frey, and the Armory, as part of how we are in time and space: Annotations, organized by Michael Ned Holte, guest curator.

Hierarchy Study (Elementary) is a new live work stemming from a 2018-2019 lived performance, Elementary, in which Neha Choksi attended a Los Angeles public elementary school as a kindergarten student. The development of Hierarchy Study began this academic year with Neha's return to kindergarten, this time as an artist-in-residence, to attend dance classes. This live work dislodges child-adult interactions to allow the kindergartners agency and their bodies primacy in directing their dance teacher Paola Escobar's movements. A related video and painting installation will be part of the exhibition at the Box following the performance. Hierarchy Study is one strand of the Elementary project that probes the process of enculturation.

Choksi's ongoing interest in embodiment, communication, dwelling coincide with the primary themes of the exhibition how we are in time and space: Nancy Buchanan, Marcia Hafif, Barbara T. Smith. Smith's immersive and durational performances, such as A Week in the Life of… (1975), are an important precedent for the many demands, risks, and unexpected outcomes of Choksi's performance work, including Elementary. Smith has noted that such performances are focused on her "own inner growth rather than works intended to entertain an audience. Indeed, the role of the so-called audience is often that of witness, participant, or indirect observer. What I have wanted for the audience was a shared sense of immediate effect."

Choksi's performance inaugurates Knees, Schools, Urges, a performance program and exhibition which invites ten dancers/artists to grapple with documented and undocumented histories of early 20th century modern dance in the place now known as Los Angeles. This exhibition will feature new works, lecture and panel events, and archival ephemera that address the entwined history of modern dance and settler colonialism, appropriative practices in American dance making from its origins, and the work that Black, Indigenous, Asian, Latinx, Queer + Trans* + feminist dancers have done in the field. Visitors to the exhibition will have an opportunity to reflect on the embodied transmission of knowledge and the potentialities of dance in future-making/world-building. For more information and a full schedule of events, please visit Pieter's exhibition page.

This event is free and open to the public.
Support for this exhibition and related public programs comes from the Mike Kelley Foundation for the Arts and the Pasadena Art Alliance, with generous support from the Michael Asher Foundation. Major support for all Armory programs comes from the Los Angeles Arts Recovery Fund.

Image: Neha Choksi, Hierarchy Study score notations, 2021-2022, watercolor on paper, various dimensions.