Exposure Expanded: Marquita "Micki" Davis and Patrick McCray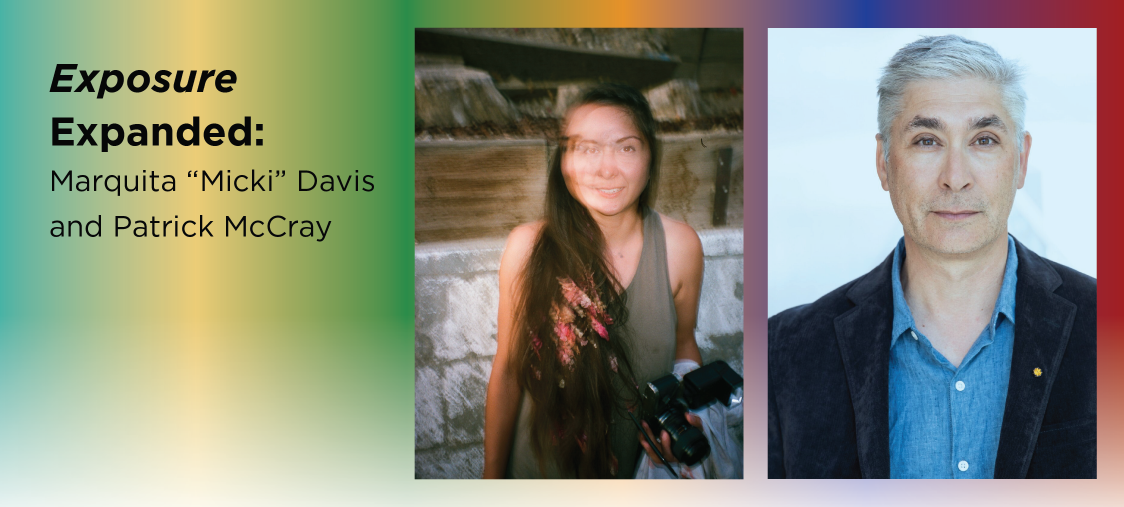 Dates:
Saturday, Jun 3, 2023
Join the Armory Saturday, June 3rd at 3pm to hear artist Marquita "Micki" Davis speak about her installation included in our current exhibit Exposure: Native Art and Political Ecology. Her work Pacific Concrete shares the life of her family in Guåhan. Following Davis, Patrick McCray will give a talk about his research Waves of Knowing: A Convergence of Nuclear, Oceanographic, and Navigational Knowledge.His talk will connect and put into conversation Cold War-era classified research in the Pacific with the nuclear and environmental displacements experienced by the Marshallese.

Admission is free. RSVPs are appreciated.




This presentation is a collaboration between Fulcrum Arts and Armory Center for the Arts, and is presented as part of Energy Fields: Vibrations of the Pacific, an exhibition, publication, and public program co-presented by Fulcrum Arts and Chapman University. Energy Fields will be part of PST ART: Art & Science Collide in 2024.
---
About the works:
Pacific Concrete: Portrait of Christian Paul Reyes, 2019
Mixed Media, photographs, postcard stand, fabric, guafak
Mariquita "Micki" Davis memorializes her cousin Christian, who died at the age of one after being born with multiple birth defects. The installation includes a traditional CHamoru woven mat and a postcard rack holding images of Christian and his family, telling the story of devotion and love in the face of tragic circumstances. The artist reflects, "Christian Paul Reyes was only with us for a short time, but the love that his family gave him continues to this day. I remember him very clearly as a child, and later when his father would speak of him, he would never refer to him in the past tense. He is present then, as he is today."
Waves of Knowing: A Convergence of Nuclear, Oceanographic, and Navigational Knowledge
During the Cold War, the lives of three men - two of them scientists, all of them refugees - converged in and around the watery environs of the Marshall Islands. This talk explores a series of episodic resonances and reverberations that emerged from these intersections. It connects Cold War-era classified research in the Pacific with the nuclear and environmental displacements experienced by the Marshallese. In doing so, it places traditional Western methods of scientific understanding in conversation with indigenous and local knowledge. These different vibrational episodes compel us to contemplate diverse ways of understanding the world as waves of knowing also become ways of knowing.
---
About the speakers:
Mariquita "Micki" Davis (CHamoru/Georgia, lives and works in Los Angeles, b. 1982) moved from Guam to Georgia, US at the age of six. Across that distance, and through the medium of photography, she was able to connect with her family in Guam. Davis now works in film and video, using these media to connect personal, familial, and communal memory. She is the co-curator of Pasifika Transmissions, a monthly learning series that invites Indigenous artists to visit the archive of the Pacific Island Ethnic Art Museum of Long Beach, CA. Her work has been exhibited nationally and internationally, including the Honolulu Biennial, Hawai'i; Vancouver Art Gallery, Canada; University of New South Wales Galleries, Australia; and Museum of Contemporary Native Arts, Santa Fe, NM; as well as in the Yamagata International Documentary Film Festival and Guam International Film Festival. Davis received her BFA from the University of Georgia in 2006, and her MFA from the University of California, San Diego in 2011.
Patrick McCray is a professor in the History Department at the University of California, Santa Barbara where he researches, writes, and teaches about the histories of technology and science.
His latest book – Making Art Work: How Cold War Engineers and Artists Forged a New Creative Culture – came out with The MIT Press in late 2020. This book looks at the collaborations between artists, engineers, and scientists from the 1950s to the present and explores how new creative cultures were built and maintained.
McCray is currently working on a new book (also for MIT Press). Tentatively titled READ ME, he imagines it as a "book about books about computing." In other words, he wants to take a selection of about a dozen books (some famous, others not) about computers and computing and use them to tell a larger story about the history of information technologies since 1945. At its heart is the question: how did computers become popular, popularized, and pervasive?
---

This exhibition was first presented in August 2021 at the Museum of Contemporary Native Arts in Santa Fe, New Mexico, a contemporary art venue operated by the Institute of American Indian Arts, and was organized by a curatorial team led by MoCNA's Chief Curator Manuela Well-Off-Man.
Exposure was supported by generous grants from the Ford Foundation, Andy Warhol Foundation for the Visual Arts, and by Air Tahiti Nui. This exhibition was made possible at the Armory with generous support from the Pasadena Art Alliance. Lead support for all Armory programs comes from the Los Angeles Arts Recovery Fund and the Perenchio Foundation.
Headshot Photo Credits: Photo of Mariquita "Micki" Davis courtesy of Joanne Kim and photo of Patrick McCray by Mark Hanauer.