Tanya Aguiñiga and Jackie Amézquita in Conversation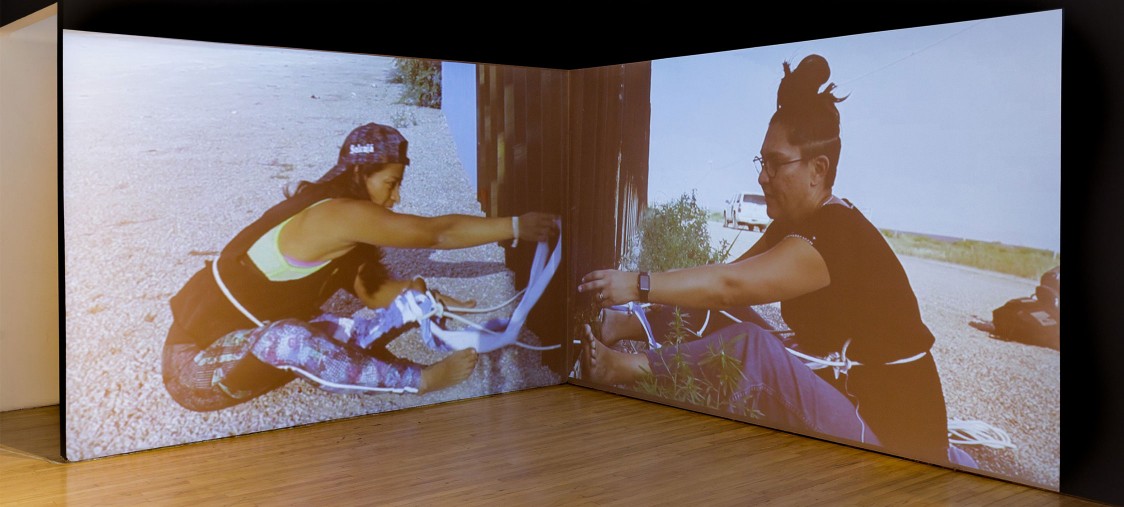 Dates:
Thursday, Dec 10, 2020
Join us for a conversation and Q&A with Tanya Aguiñiga and Jackie Amézquita in conjunction with the exhibition Tanya Aguiñiga: Borderlands Within/La Frontera Adentro at Armory Center for the Arts. This Zoom event will be hosted by Heber Rodriguez, the Armory's Exhibition Program Production Manager.
Tanya Aguiñiga (b. 1978, San Diego) is a textile artist, designer, and community organizer who grew up on both sides of the San Diego/Tijuana border, crossing between Mexico and the United States daily for 14 years. She works with various craft materials and applications to build community and to generate dialogues about identity, culture, and gender.

Jackie Amézquita (b. 1985, Quetzaltenango, Guatemala) is a Latin-American artist based in Los Angeles who migrated to the United States in 2003. Her practice explores the dynamics of displacement and border environments, and how socioeconomic differences between power structures affect the relationship between the body and the landscape. Her recent works investigate the actions that influence the process of transformation. She is a Master of Fine Arts candidate in the New Genres program at the University of California, Los Angeles (2022).

Against the ongoing persecution of migrants along the US-Mexico border, the exhibition Tanya Aguiñiga: Borderlands Within/La Frontera Adentro highlights Aguiñiga's long-standing commitment to thoughtful and urgent dialogue on immigration politics, transnational identity, and community activism. "A lifetime of crossing back and forth has placed Tanya Aguiñiga emphatically on a threshold, navigating a space that may be seen as neither one place nor another…where hostility, heartache, and hope coexist," says Irene Georgia Tsatsos, the Armory's Director of Exhibition Programs/Chief Curator. "These works reveal her efforts to understand the trauma of occupying these multiple places, physically, psychically, and metaphorically."
Image: Tanya Aguiñiga, Tensíon (2017), video representation of border wall intervention, performed with Jackie Amézquita. Image courtesy Tanya Aguiñiga; photography by Ian Byers-Gamber for Armory Center for the Arts.