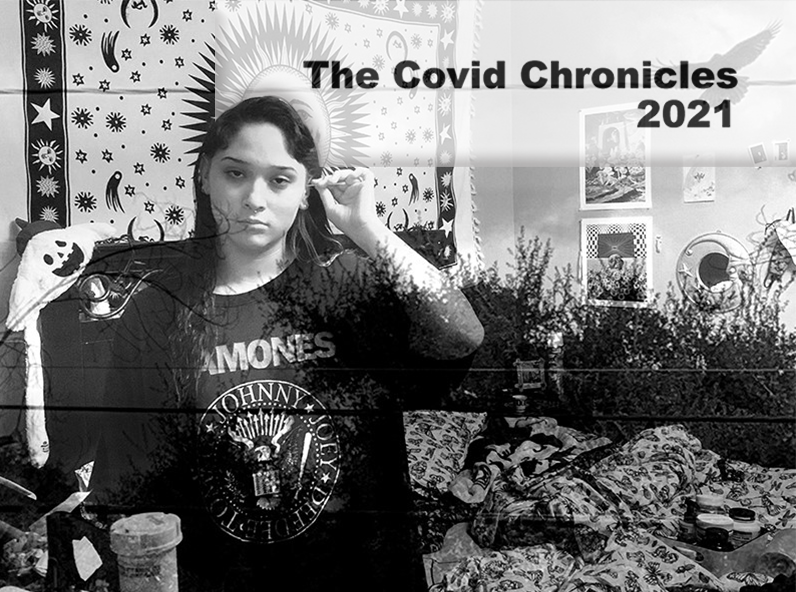 What does justice mean in the age of COVID? Armory Teaching Artists posed this question to young adults from across the Southland participating in our COVID Chronicles 'Zine class. This summer, the Armory offered a collaborative class focused on providing students from a variety of backgrounds with new pathways of creative expression.

This six week exploration of photography, video, movement, collage, and writing, was a bit different from your typical online class. Community Programs staff Joe Sanchez and Lilia Hernandez built upon the Armory's previous "Get Out the Vote" 'Zine class to allow students to freely find their voice through their contributions towards building a collaborative, homemade magazine (aka "zine").

Each session of class introduced students to a guest artist and their medium/style of work. The artists were given the freedom to curate their own classes, inviting a presenter of their choice to bring focus to their personal practice and workflow.

The class strayed from your conventional didactic lessons, instead allowing guest lecturers to engage in conversation with the students about home, family, community, and social justice. "This resulted in an openness to verbal sharing," Community Programs Coordinator Joe Sanchez remarked on the students' participation. "Students were open and free to be thrown into these projects - much of the learning came from that sharing." Download your copy today.


This program is made possible with generous support from the Z Clark Branson Foundation and Truth, Racial Healing, and Transformation – Los Angeles, funded by the W.K. Kellogg Foundation.