Radio Imagination: Artists in the Archive of Octavia E. Butler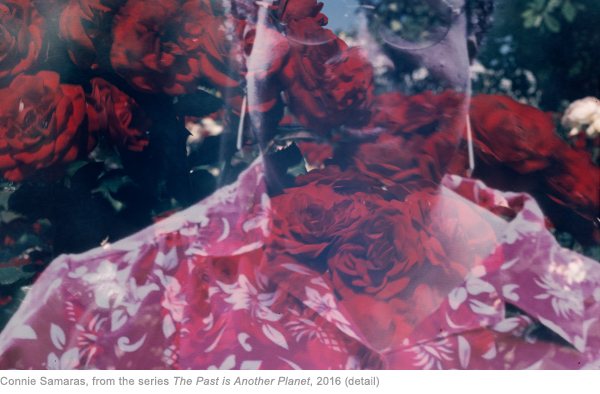 Dates: Sunday, Oct 2, 2016 -
Sunday, Jan 8, 2017
Hours:
Gallery open Fridays, 3 - 7 PM
Saturdays & Sundays, 1 - 5 PM
Free admission, donations appreciated
"The best part of Radio Imagination is the view it provides into Butler's archive itself."
— Los Angeles Times

"one of the most visionary exhibitions of the past year."
— Artillery Magazine
Radio Imagination: Artists in the Archive of Octavia E. Butler is a group exhibition organized by the Los Angeles-based not-for-profit organization Clockshop. The exhibition debuts 6 new commissions inspired by the Octavia E. Butler papers at the Huntington Library. The exhibition is part of Clockshop's year-long program throughout 2016 celebrating the life and work of Pasadena science fiction writer Octavia E. Butler (1947-2006).
Octavia E. Butler was a bestselling and award-winning author, receiving both the Hugo and Nebula Awards for her groundbreaking science fiction, as well as a Lifetime Achievement Award from PEN West. She was the first Black woman to achieve international prominence in the genre, and is the first and only writer of science fiction to earn a MacArthur "genius" Fellowship. With Black female protagonists, radical notions of kinship, and a keen understanding of power dynamics, Butler's writing revamped the conventions of the science fiction genre. Ultimately, her work suggested new ways of thinking and new models of working for generations of writers and artists to come. 2016 marks the 10-year anniversary of Butler's death.
Radio Imagination debuts new work by Laylah Ali, Malik Gaines and Alexandro Segade, Lauren Halsey, Mendi + Keith Obadike, Connie Samaras, and Cauleen Smith—contemporary artists working in performance, sound, installation, photography, drawing, and video. Forming an unprecedented collaboration with Clockshop, the Huntington Library in San Marino granted these artists access to work in Butler's archive. The Octavia E. Butler Collection at the Huntington Library consists of 8,000 individually cataloged items and more than 80 boxes of additional ephemera. Materials range from Butler's very first short stories, written at age 12, to manuscripts, photographs, and Butler's collection of inspirational quotes. The commissioned artists comprise an intergenerational group of emerging and established artists, each with an affinity for Butler's work and a long-standing interest in her oeuvre.
Prompted by Butler's "commonplace books" —the notebooks in which she jotted down her daily thoughts and ideas—Laylah Ali has created 10 new figurative drawings. Mendi + Keith Obadike's sound-based installation incorporates phrases from an unpublished science-fiction story Butler wrote as a teenager, and includes an audio component that will be launched into space. Installation artist Lauren Halsey will build an immersive sculptural work that alludes to the various landscapes of Butler's novels, from ravaged fields to anarchic streets to living spaceships. Cauleen Smith has adapted one of Butler's texts in which the central character's return to the present from the past is unexpectedly violent. Connie Samaras' new body of work uses large format photography and multiple exposures to overlay Butler's journals and photographs with images of the Huntington Gardens. Finally, a choral and orchestral work by Malik Gaines and Alexandro Segade will premiere on the evening of the exhibition opening. Featuring projected animations, and 16 singers and musicians, Star Choir incorporates phrases from an unfinished novel, Parable of the Trickster, which Butler famously struggled to complete. The exhibition will also include a selection of images depicting materials in the archive.


Radio Imagination includes related programming. Malik Gaines and Alexandro Segade's performance Star Choir will repeat twice on the opening night at the neighboring Levitt Pavilion at 8pm and 8:40pm. In addition, a tour of Butler's Pasadena led by Butler biographer and founder of the Octavia Butler Legacy Network Ayana A.H. Jamieson will meet at the Armory on December 4, 2016. On October 19 an in-gallery talk will feature Radio Imagination artist Connie Samaras in conversation with writer Lynell George and on December 11 artist Lauren Halsey will talk with writer Fred Moten.

Additional Radio Imagination events happening this fall include a musical performance by Nicole Mitchell and a panel discussion on radical reproduction at the Huntington; and a screening of short films at REDCAT curated by Erin Christovale.
Media
• View Installation Pics on Flickr

• Read Press Release

• When Science Fiction Becomes Real
(JSTOR Daily)

• Todd Gray Interviews Lauren Halsey
(Artillery Magazine)

• Carrie Brownstein on Radio Imagination
(The Guardian)

• Radio Imagination Review
(Daily Serving)

• Three Unique Shows at the Armory in Pasadena
(Art and Cake)

• Artists Respond to Feminist Novelists in Two
Timely Literary Group Shows
(ArtSlant)
Made possible with support from The Andy Warhol Foundation for the Visual Arts, Mike Kelley Foundation for the Arts, Philip and Muriel Berman Foundation, the WHH Foundation, Pasadena Art Alliance, and Pasadena Department of Cultural Affairs.