From the Ground Up: Nurturing Diversity in Hostile Environments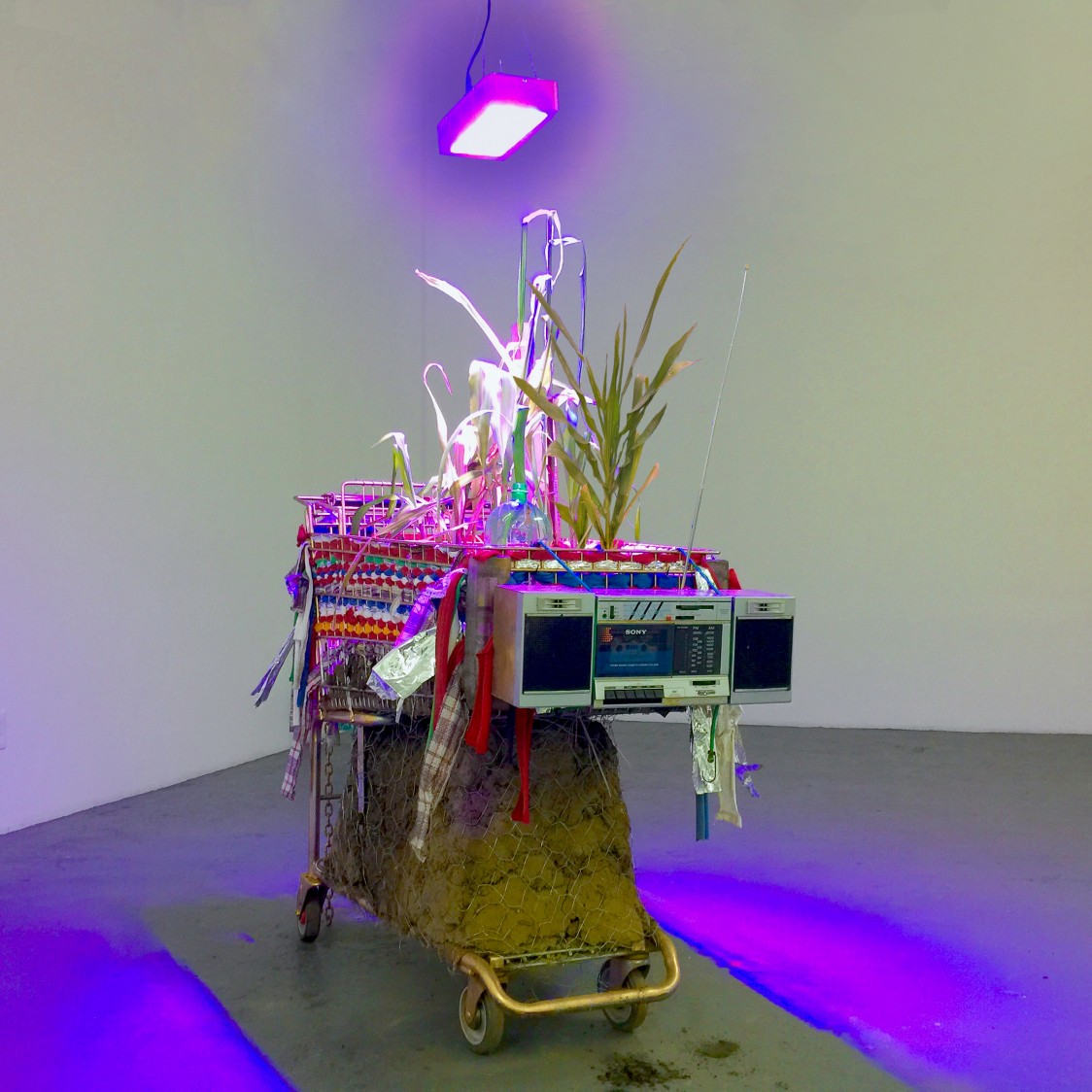 Dates: Friday, Aug 9, 2024 -
Sunday, Feb 23, 2025
Hours:
Gallery Hours:
Fridays 2-6 PM, Saturday & Sundays 1-5 PM
Admission is always free.
What happens when populations that depend on international supply chains for basic needs are systemically cut off from food production? And when power grids fail, and reservoirs dry up? For decades, artists, writers, and scientists have imagined the consequences of severe disruptions to the economy and the environment. Taking inspiration from the seed—one of the smallest but most powerful mechanisms for change—From the Ground Up presents works by 17 contemporary artists who confront the specter of global environmental disaster and disruptions in food production. The artists also explore technology, histories of contested spaces, and Indigenous understandings of nature as they imagine alternative, sustainable futures and issue calls to action. The exhibition looks at the ways art and science can work together to encourage sustainable food and shelter using traditional environmental management techniques that stand in contrast to industrialized corporate farming.

This exhibition is presented as part of PST ART: Art & Science Collide. Southern California's landmark arts event, Pacific Standard Time, returns in September 2024, presenting more than 50 exhibitions from organizations across the region, all exploring the intersections of art and science, both past and present. PST ART: Art & Science Collide follows Pacific Standard Time: LA/LA (September 2017–January 2018) and Pacific Standard Time: Art in L.A. 1945–1980 (October 2011– March 2012). PST ART is a Getty initiative. For more information about PST ART: Art & Science Collide, please visit: pst.art.
Media
With an Additional $12 M., Getty Foundation Announces Science-Focused 2024 PST Shows
(ART NEWS)

Getty invests more than $17 million in 2024's art and science-themed Pacific Standard Time
(Los Angeles Times)
Science-themed 'Pacific Standard Time' for 2024 takes shape with Getty art grants
(Los Angeles Times)

Image: Cart #1, 2017, Vick Quezada. Shopping cart, corn garden, boombox. Image courtesy of the artist. ©Vick Quezada, 2017.

This exhibition is made possible with support from Getty through its PST ART: Art & Science Collide initiative.