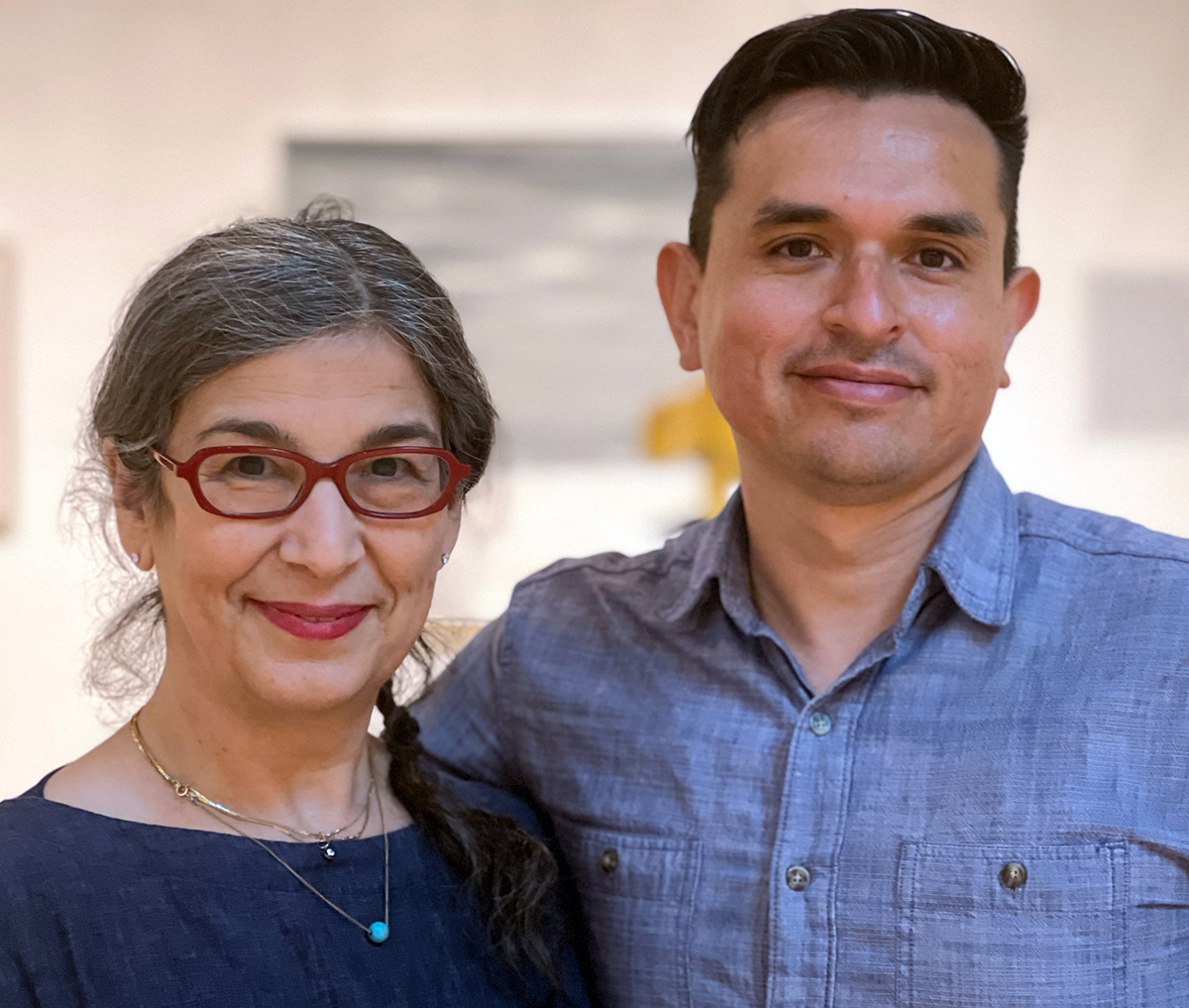 Armory Center for the Arts announced the departure of longtime Director of Exhibition Programs and Chief Curator Irene Georgia Tsatsos. Tsatsos' decision comes from a desire "for another mode of working that allows me the time, flexibility, and reciprocity required to nurture my creative practices and integrate them holistically into my life." Tsatsos' departure is effective June 30. Current Armory Exhibition Manager/Assistant Curator Heber Rodriguez will be promoted to Director of Exhibitions effective July 1.

Tsatsos joined the Armory in 2010, succeeding founding gallery director Jay Belloli who held the position for over 20 years. During Tsatsos' tenure, she organized exhibitions that elevated the Armory profile throughout the Los Angeles visual arts community, enriching the region's cultural landscape. Some of her curatorial highlights include the first major retrospective of the under-recognized painter, experimental film pioneer, and Pasadena native Sara Kathryn Arledge; the largest survey exhibitions to date of artists Alison Saar and Connie Samaras; a survey of work by textile artist, designer, activist, and community organizer Tanya Aguiñiga; and Below the Underground: Renegade Art and Action in 1990s Mexico, part of the Getty's 2017 Pacific Standard Time initiative. Tsatsos will extend her relationship with the Armory as an independent curator for the upcoming exhibition From the Ground Up: Nurturing Diversity in Hostile Environments, part of the Getty's third Pacific Standard Time iteration that will launch in 2024.

Tsatsos is a lifelong visual artist, values-driven contemporary art curator, and mission-driven non-profit cultural worker interested in the impacts and histories of diverse visual art practices. Before the Armory, Tsatsos was director/curator of Los Angeles Contemporary Exhibitions from 1997 until 2005. She has held curatorial positions at the Whitney Museum of American Art, the Arts Club of Chicago, and Chicago's artist-run space N.A.M.E., where she served as executive director. Tsatsos has published extensively and served on numerous award and programmatic panels nationally. She has taught writing and curatorial practice at Claremont Graduate University, University of Southern California, California Institute of the Arts, and My Friends Place, a social service agency that assists unsheltered and marginalized youth. She serves on the board of directors of Children's Community School, the advisory council of the contemporary art journal X-TRA, and was the founding board chair of the Feminist Center for Creative Work in Los Angeles (formerly the Women's Center for Creative Work).

Incoming Director of Exhibitions Heber Rodriguez joined the Armory exhibitions team in 2018, but his connection to the organization runs deeper. "The Armory first sparked my imagination when I visited while on a field trip as an elementary school student," said Rodriguez. Long before graduating from the University of Southern California Roski School of Art and Design with his MA in Art and Curatorial Practice in the Public Sphere, Rodriguez studied art at Pasadena City College. He reconnected with the Armory during this period, which influenced his career trajectory. "Armory exhibitions inspired me early in my journey toward a career in the arts," he explained.

Rodriguez grew up as an undocumented youth in Northeast Los Angeles, which still informs his practice today. "When I first joined the Exhibition department, I was happy to be a part of an organization that matched my desire to bring communities together through the arts. I am committed to presenting thought-provoking work by artists with unique voices and diverse backgrounds." Rodriguez's curatorial initiatives at the Armory include John Ziqiang Wu: Art Making and the group exhibition At the Table.

Prior to his Armory tenure, Rodriguez worked at the City of Los Angeles Department of Cultural Affairs, where he served as project manager for the initial implementation phase for Promise Zone Arts—a cultural asset mapping and cultural activation project. Before his time with the City of Los Angeles, Rodriguez was an Associate Curator and Exhibitions Manager at LAXART, followed by an Associate Director position at François Ghebaly Gallery.