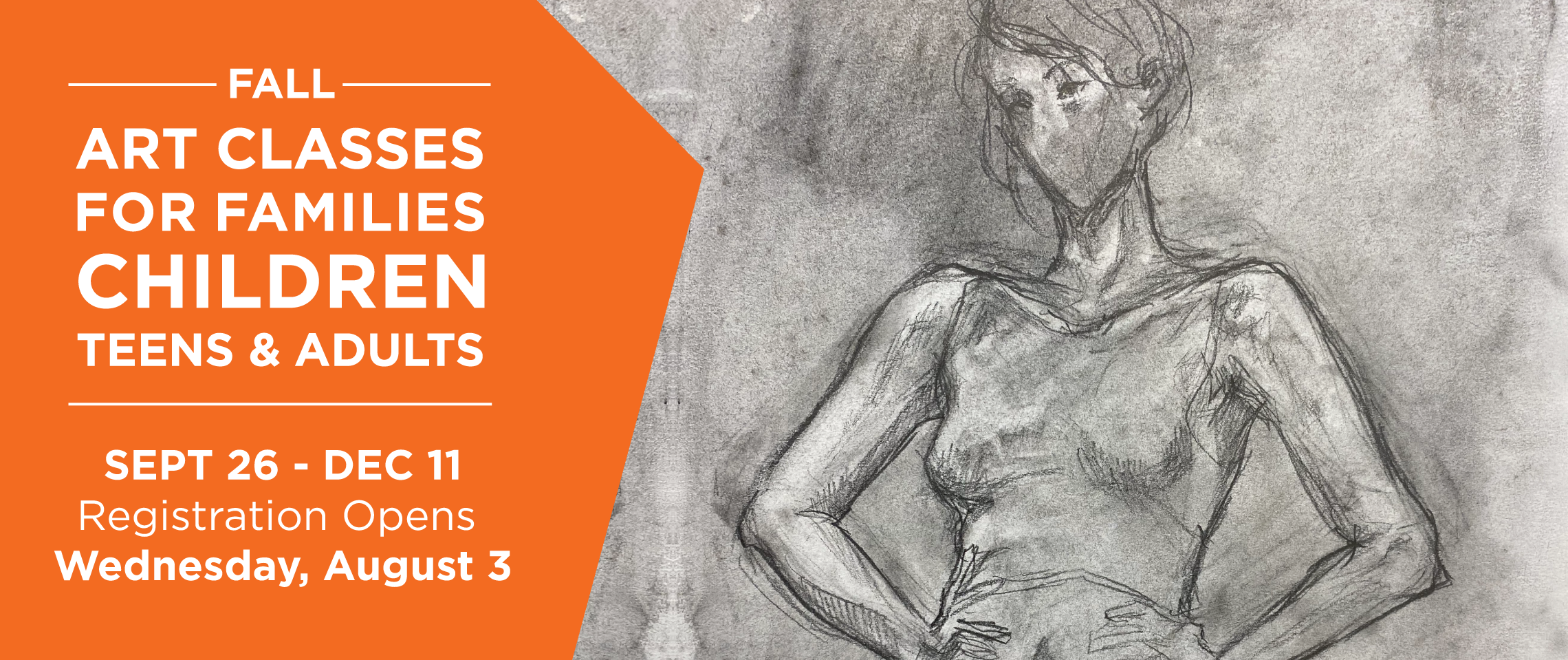 Save the date!
Family & Toddler classes are back!
Classes for children aged 2 to 7 are back, including Art for Two morning sessions for toddlers, and afternoon classes for ages 5 and 6. We're also bringing back popular offerings for older kids, teens, and adults, including, animation, ceramics, collage, graphic novels, figure drawing, painting, letterpress — plus new offerings that include textile arts, printmaking, silkscreening, calligraphy, and more! Learn from real-life artists in our studio and online.
Additionally, at least once throughout the session, most classes will tour At the Table, a group exhibition on view at the Armory that explores our intimate and communal relationships with food and investigates the many ways these connections were severed or challenged during the 2020-21 lockdown triggered by the COVID-19 pandemic.
Armory members save 10% on class tuition and 10% at community partner Blue Rooster Art Supplies, learn more at armoryarts.org/member.
As onsite classes resume, visit armoryarts.org/safety to learn how we are keeping students and faculty safe. Proof of COVID vaccination is required for students aged 5 and up. Masks are required for all students.
The scholarship application period for Fall is closed.
Fall Dates
September 26 - December 11
(No class Thanksgiving Week)
Registration Begins
Wednesday, August 3 at 12:00 PM PST
Stay updated by subscribing to our email list or following us on social media.


---

Armory Center for the Arts gratefully recognizes these funders of our scholarship-based studio art programs: Pearlman Geller Family Foundation and additional support from the National Charity League - San Marino and Rotary Club of San Marino.